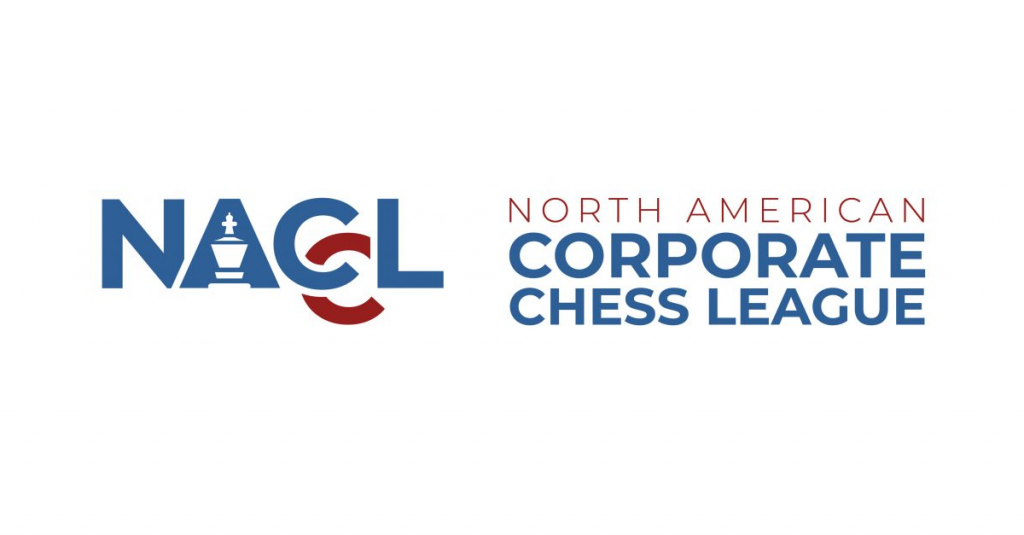 On Thursday, October 7, North American Corporate Chess League launched season 3, with 454 players and 35 teams. The NACCL, organized by the Charlotte Chess Center on the popular free and open-source chess site, lichess.org, is now a well-established online chess league with hundreds of players and dozens of company teams competing every season. It is the largest seasonal corporate league in terms of numbers of players.
Back for Season 3 are the inaugural winners, Susquehanna International Group, as well as Google, the season 2 champions. Perennial podium-finishing teams Deloitte, Qualcomm, Peloton, and Lyft will seek their first NACCL titles, as well as many new teams including Jane Street Capital and Logicworks.
As much of America returns to working in-person, it is very encouraging to see so many business professionals still representing their companies in serious online chess competition.
To set it apart from other leagues, the NACCL features an inclusive, easy-to-understand, and flexible format. An overwhelming number of the players in the league are casual players – only 13 of the 455 participants are titled players, and there are no Grandmasters in this season. The top four scores from each company comprise a team's score, so recreational players can compete without the fear that they are "bringing down" their colleagues. There are also individual standings and prizes, plus chess improvement seminars for all participants.
With a simple online check-in process and no downloads, roster submissions, memberships, or powerhouse chess teams from within the industry, the NACCL is very accessible and straightforward, meanwhile emphasizing engagement, team building, and the popularization of chess.
350 of the 455 players checked in for week 1, which consisted of two games of 15+5 (15 minutes plus 5 second increment per move). The top-rated players competing are newly-minted International Master Kyron Griffith (2470) of Lyft and FIDE Master Benjamin Moon (2373) of Deloitte. There was a diverse yet strong player field in rounds 1 and 2, with many titled players representing their companies, many of whom did not get out unscathed.
Games
Battle of the Benjamins
Benjamin Stern, who led his team (Google) to season 2 victory with a strong individual performance, scored an upset win over FM Benjamin Moon (Deloitte) in round 2:
Players of all levels are competing in the NACCL, and with the rapid time control, there are many ups and downs! In round 1, Quintin Degroot (Novetta) and Tyler Nielsen (IBM), both unrated, played a thrilling game:
Team Standings
With two rounds in the books, seven teams scored the maximum 8 points – SIG, Deloitte, Jane Street Capital, Peloton, Qualcomm, Jump Trading, and IBM. Google and Airbnb are just half a point behind with 7.5 points. The top four player scores within each company contribute to the team standings, which can be seen here.
Individual Standings
In addition to team prizes, the league offers individual prizes for the top performers. 70 players move to 2-0 on the individual standings, but with an accelerated pairing system and closer matchups coming up in week 2, the number of perfect scores will be whittled down within a few rounds. Any players who skipped this week earned half point "byes" so as to help their team a bit even if they must miss a week or two. Individual standings can be found here.
Live Commentary
NACCL Director and FIDE Master Peter Giannatos commentated live on week 1's games, which you can replay here.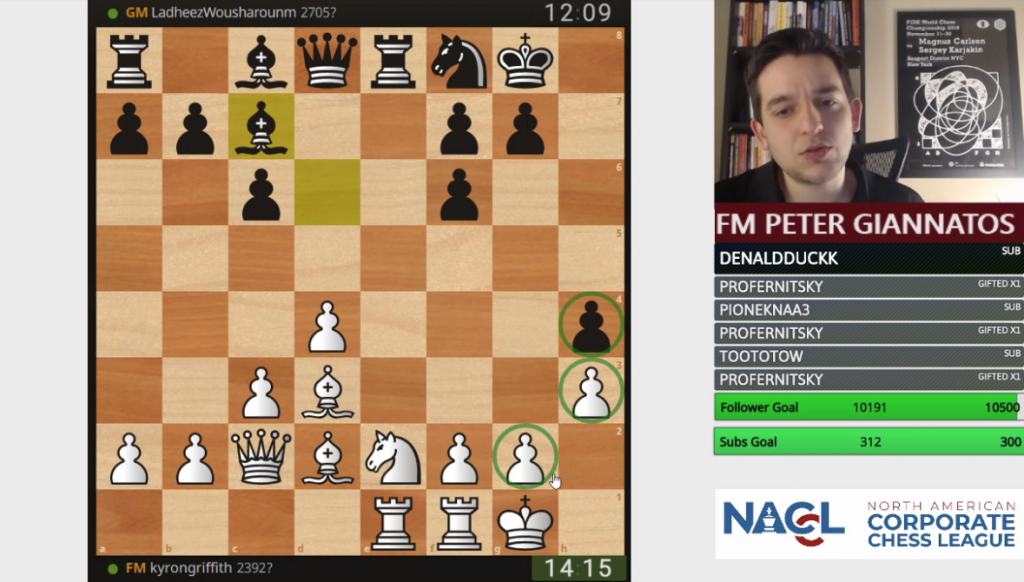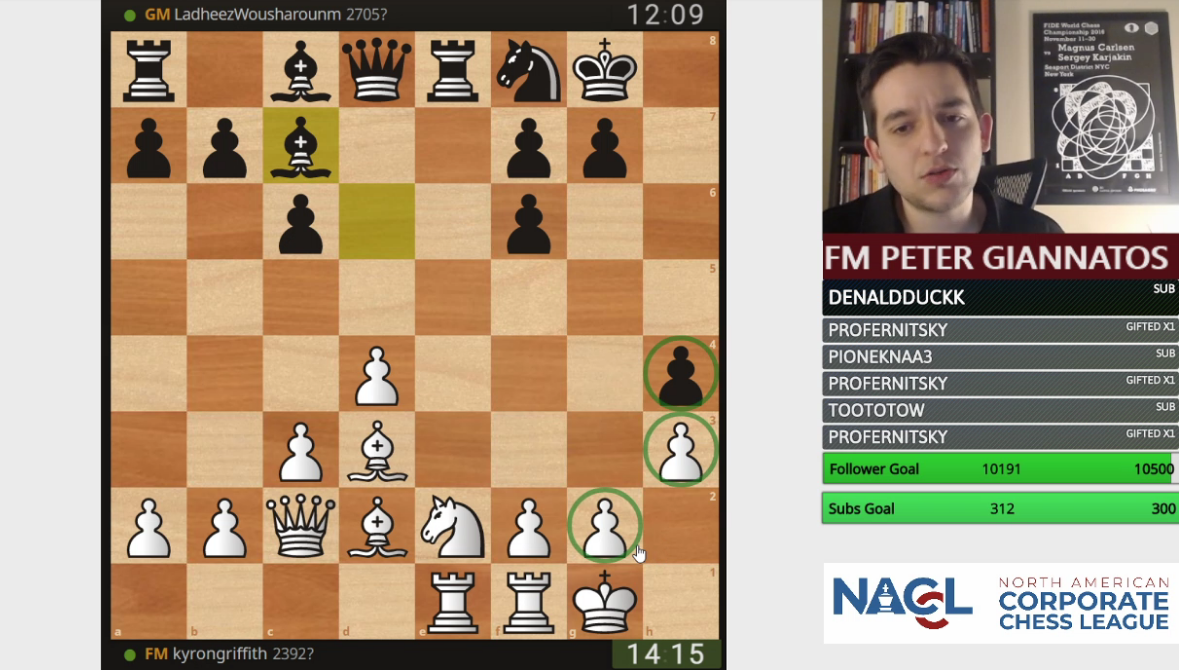 Weekly Improvement Seminars
IM John Bartholomew will be covering the Monday NACCL improvement seminar for the next two weeks until GM Daniel Naroditsky gets back from the US Chess Championship.
The improvement seminars are held every Monday during the league from 8-9pm Eastern.
Links for the seminar are sent out in the NACCL weekly newsletter.
Weekly Tactics Test
Special Thanks
A special thanks goes to our sponsors Aimchess and Chessable for supporting prizes for league members.


Follow the League
Keep up with updates via this blog, our LinkedIn group, and Facebook page.
Note: The NACCL does not spam its members via Linkedin messaging nor do we share personal contact information with any external companies. Should players, companies, or other entities wish to read out to us, please contact us at [email protected]