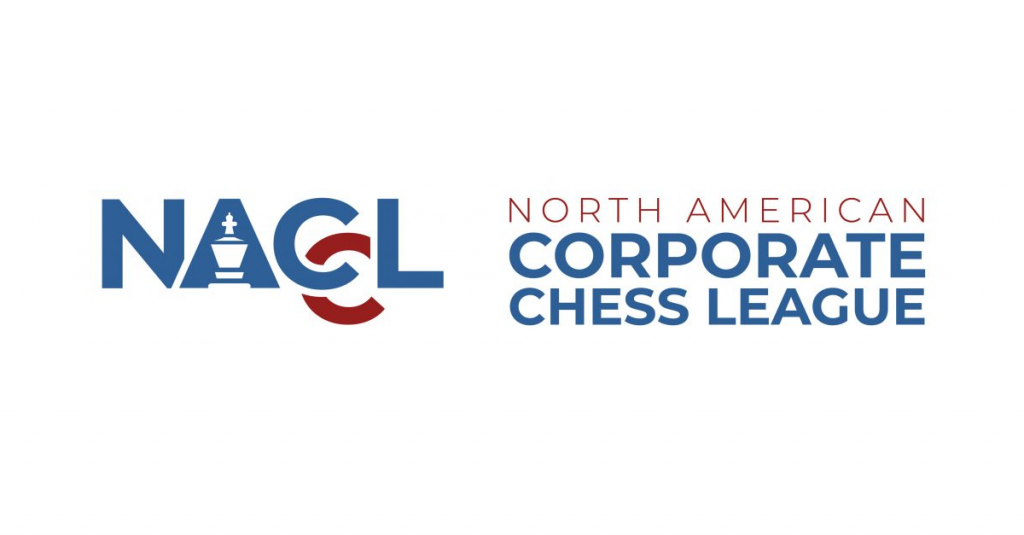 The sixth and final week of the second season of North American Corporate Chess League featured lots of action, with many decisive games and a strong comeback attempt.
Team Standings
Google was a complete powerhouse this season, with a robust roster of players including four players who earned a strong 9 points out of 12 – Chuanqi Shen (2303), Andrew Latham (2031), Bret Bryan (1981), and Benjamin Stern (2109). The top four scores from each company form the team score, and Google's score of 36 points was just enough for first place. As a comparison, Susquehanna International Group scored 37 points in season 1, just ahead of runner-up Wells Fargo.
A very valiant comeback was staged by Deloitte, who was neck-and-neck with Google throughout Thursday night, ultimately earning second place, just half a point short of first place. NM Saumil Padhya (9 points), Benjamin Blium (9), Pratik Thorwe (9), and Igor Alfimov (8.5) were Deloitte's top scorers, earning a team score of 35.5 points.
Defending NACCL champions, Susquehanna International Group, settled for third place in season 2 with 33.5 team points, while Jump Trading (32.5) and Airbnb (32) round out the top 5. The complete team standings, with prizes for the top 10 teams and some special category prizes, can be found here.
Individual Standings
In season 1, the individual standings were dominated by GM Ashwin Jayaram (Wells Fargo), who amassed a perfect 12-0 score. This season was a bit different, with many strong expert and master players taking the lead in the individual standings at different times. In the end, NM Sameer Mujumdar of Ernst & Young finished in first place with 10.5 points.
GM Jayaram led the pack of players of 9.5 on tiebreaks, earning the second-place plaque. Janusz Kudelka (Airbnb) and FM Kyron Griffith (Lyft), also with 9.5 points, finished in third and fourth place.
In a big tie for fifth place were several players, including four Google players and three Deloitte players, and also NM Kevin Bu (Peak 6 Investments), NM Austin Jiang (SIG), NM Nicholas Desmarais (DRW Holdings).
Plaques are awarded to the top 15 players, on tiebreaks when necessary, but also the top 10 players rated under 1700, under 1100, and unrated.
The final individual standings can be found here.
Games
In round 12, NM Sameer Mujumdar (Ernst & Young) played a very important game vs fellow National Master Saumil Padhya (Deloitte). With this victory, Mujumdar not only clinched first place for himself in the individual standings, but cost Deloitte the NACCL season 2 title – if Black had even drawn the game, Deloitte would have eclipsed Google in the final standings.
Google's top performer on tiebreaks was Chuanqi Shen, a strong player with lichess blitz and bullet ratings over 2600. In the final round, Shen defeated Colin Diamond of Airbnb:
Commentary
The final week was absolutely thrilling. Rewatch the final week commentary with FM Peter Giannatos here.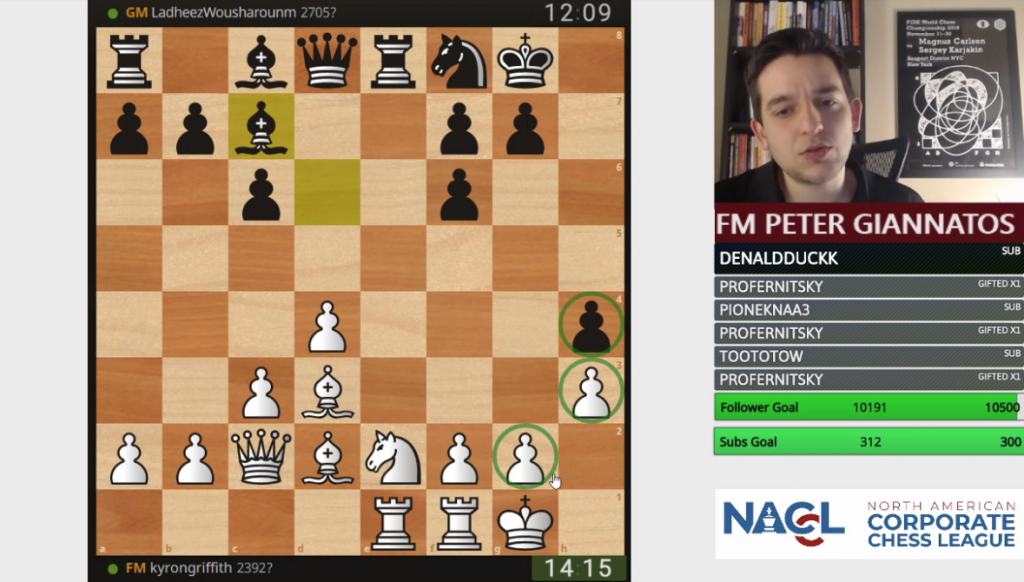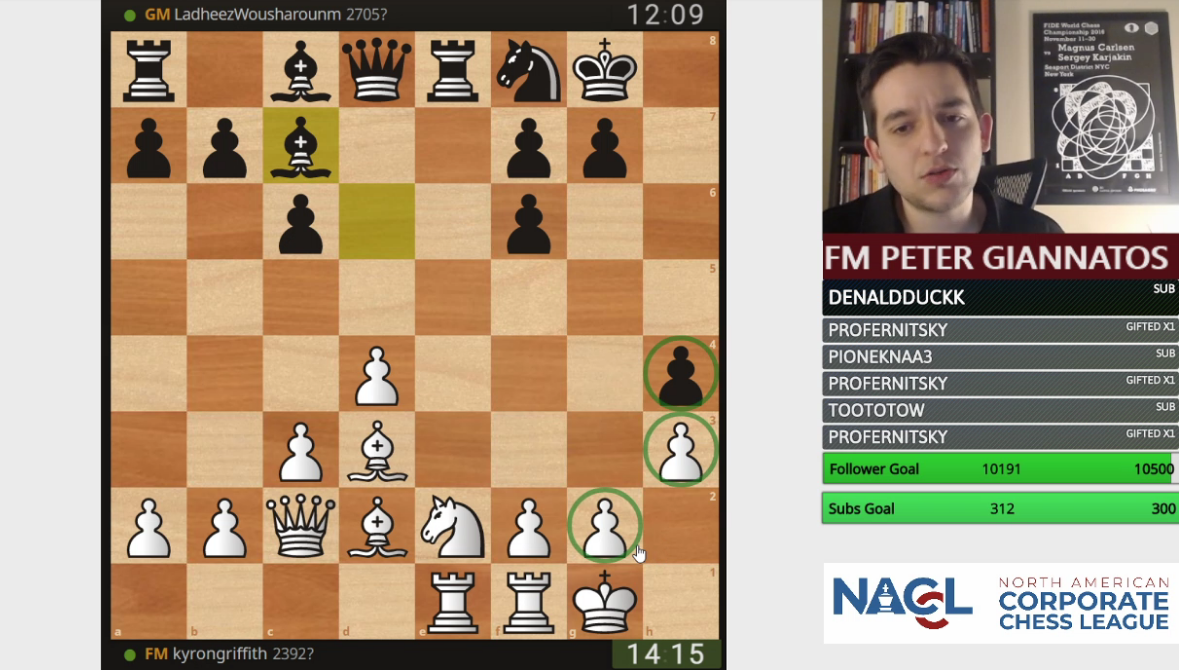 Weekly Tactics Test
Special Thanks

A very special thanks goes to New In Chess Magazine for sponsoring a free digital copy of their two most recent editions to all of players in the league.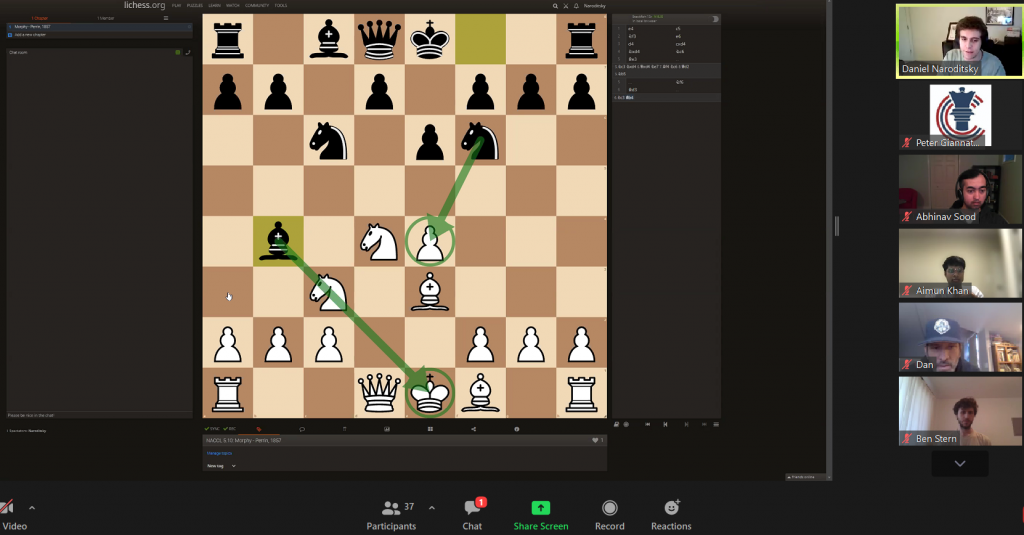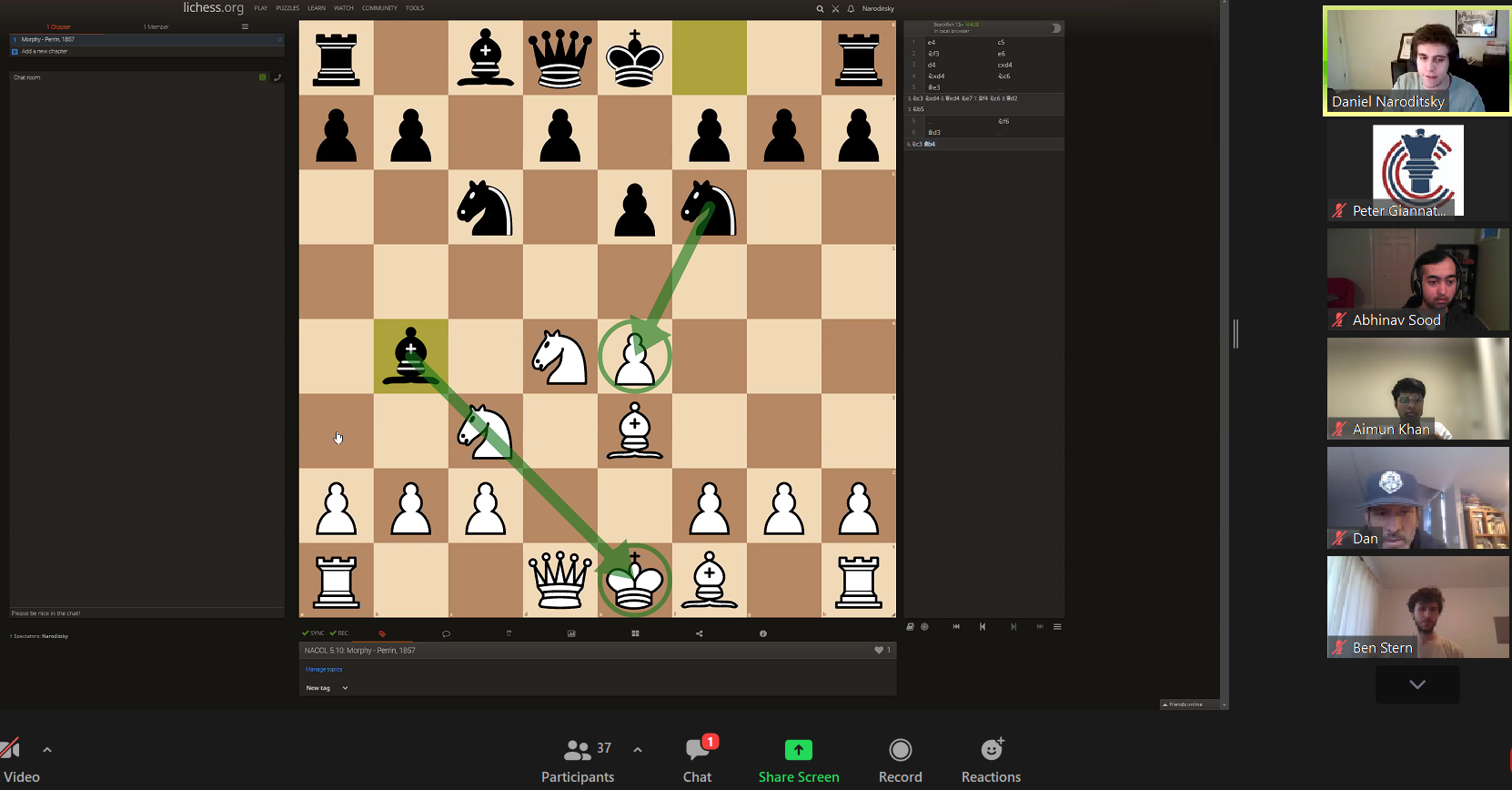 To GM Daniel Naroditsky for leading our weekly improvement seminars.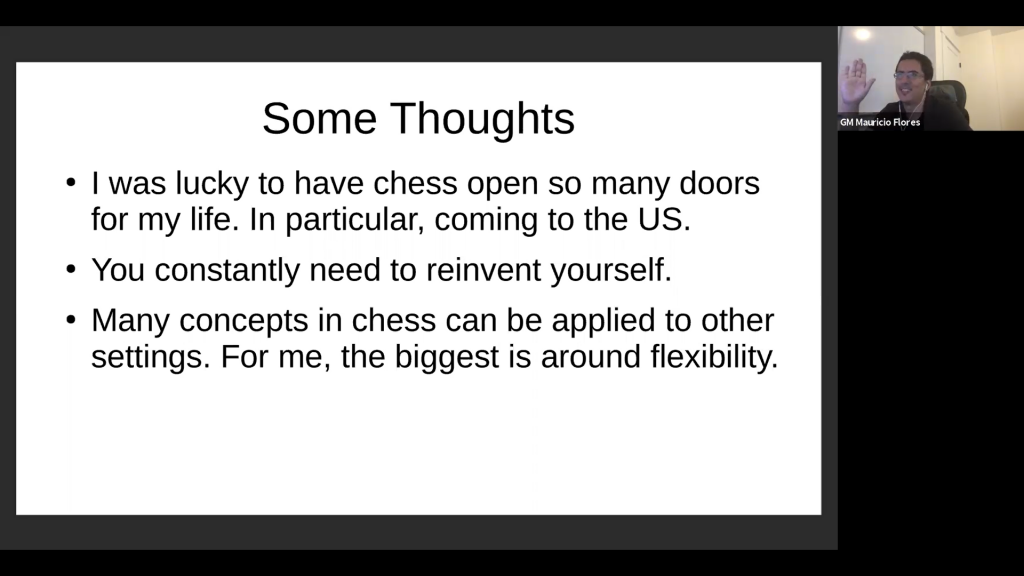 And to GM's Margvelashvili, Charbonneau, and Flores Rios for leading our "Chess and Business" seminars.
Players in the league may go back and rewatch all lecture using the link in the weekly newsletter.
Following the League + Next Season
Congratulations to all the winners! Thank you for an excellent second season of the North American Corporate Chess League. Season 3 will be in the fall of 2021, and we will have plenty of activities during the NACCL off-season!
Keep up with updates via this blog, our LinkedIn group, and Facebook page.
Note: The NACCL does not spam its members via Linkedin messaging nor do we share personal contact information with any external companies. Should players, companies, or other entities wish to read out to us, please contact us at [email protected]