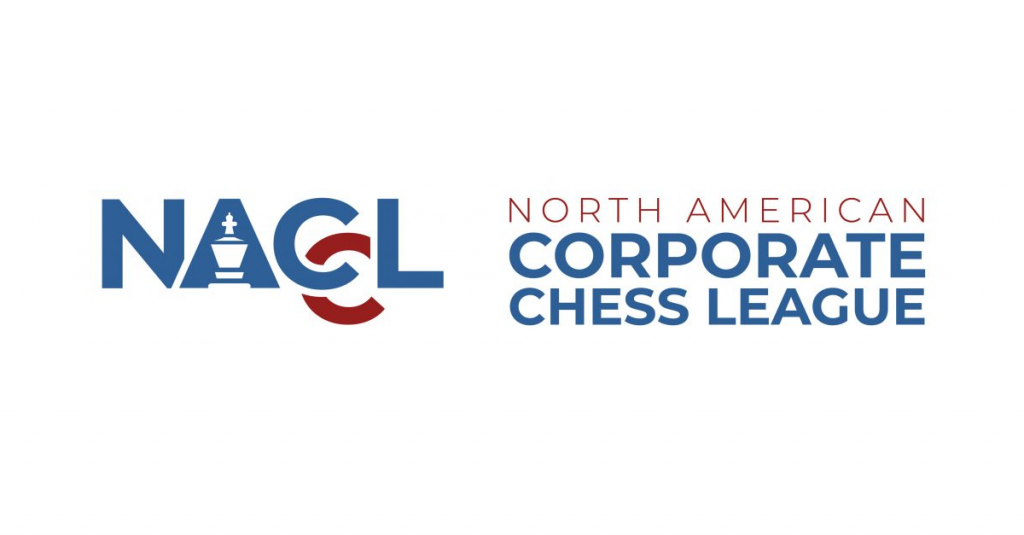 NACCL Week 2 – Airbnb and Deloitte Emerge
In the second week of the North American Corporate Chess League's season 3, Airbnb and Deloitte moved to the lead with 14.5 points out of a possible 16. With 460 total players competing this season, the competition is really starting to heat up.
"Checking in" for a week means that you be paired for 2 rapid games played at a time control of 15 minutes + 5 second increment. Players skipping a few rounds will receive up to four half point "byes" for any games they miss throughout the season.
Games
As always, the competition is quite strong, with titled players already facing each other! NM Anna Matlin (Airbnb) defeated IM Kyron Griffith (Lyft) in round 4:
Another important game for both the individual and team standings was the tactical skirmish between Brian Luo (Susquehanna International Group) and Geoffrey Beck (Jane Street Capital):
View all games in the league here.
Team Standings
After four rounds, there are no teams with perfect team scores of 16 points. While Airbnb and Deloitte lead with 14.5 points, there is a large chasing pack just a point behind at 13.5: Google, Hewlett Packard Enterprise, SIG, and Compass. The full team standings can be found here.
Individual Standings
17 players remain with perfect 4/4 scores in the individual standings, including National Masters Anna Matlin (Airbnb) and James Sun (Google). These perfect scores will continue to be whittled down in future weeks.
Live Commentary
NACCL Director FM Peter Giannatos had the call on week 2 commentary, which can be replayed here.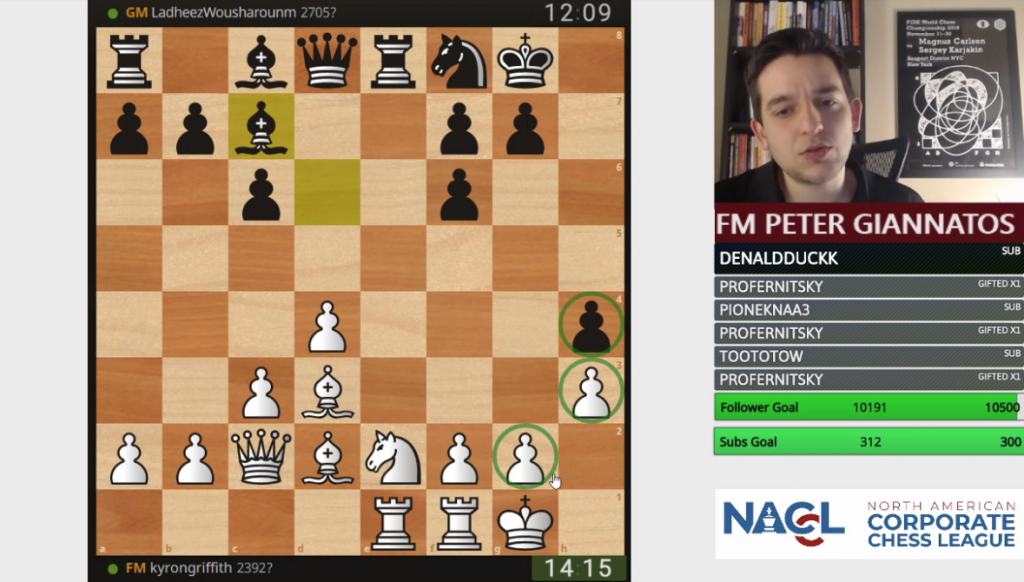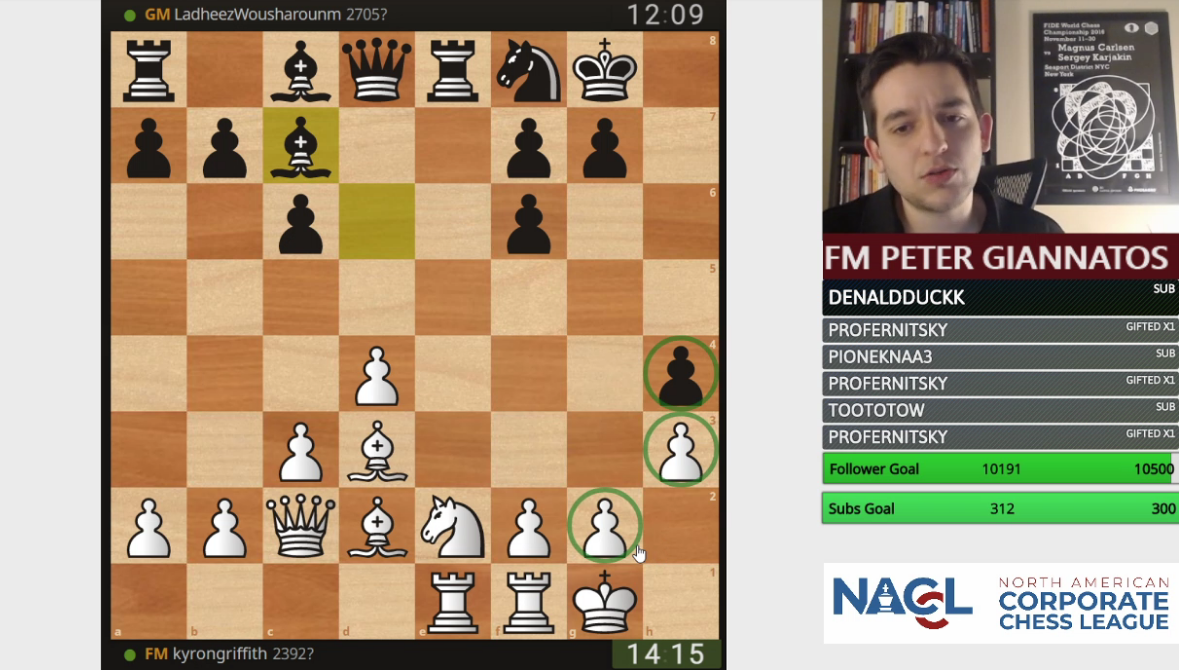 Weekly Improvement Seminar
IM John Bartholomew covered last week's seminar and will be covering this weeks as well. GM Daniel Naroditsky will resume the seminars when he gets back from the US Chess Championship.
The improvement seminars are held every Monday during the league from 8-9pm Eastern.
Links for the seminar are sent out in the NACCL weekly newsletter.
Weekly Tactics Test
Special Thanks
A special thanks goes to our sponsors Aimchess and Chessable for supporting additional prizes and promotions for league members.


Follow the League
Keep up with updates via this blog, our LinkedIn group, and Facebook page.
Note: The NACCL does not spam its members via Linkedin messaging nor do we share personal contact information with any external companies. Should players, companies, or other entities wish to read out to us, please contact us at [email protected]