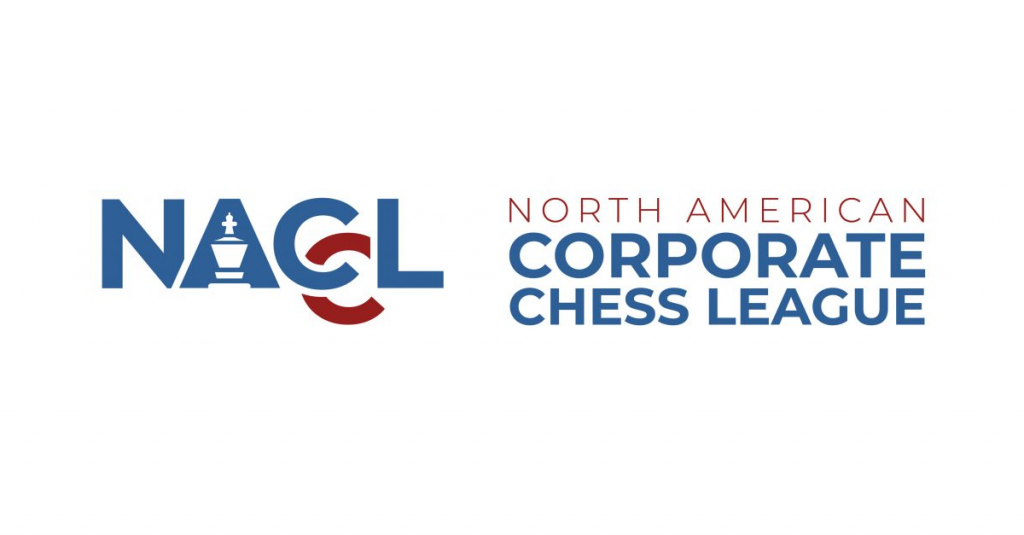 After four weeks in the North American Corporate Chess League, the team and individual standings are packed at the top. While Google leads the team standings with 27 points, Deloitte is just behind at 26 points. Susquehanna International Group (24) and Jump Trading (23.5) round out the top 4, and there is pack of teams at 23 points.
GM Ashwin Jayaram suffered his first loss in two seasons against NM Saumil Padhya of Deloitte in a game which may prove critical in Deloitte's aspirations for the NACCL title. It was an interesting game with mistakes from both sides, but that is certainly to be expected from rapid chess!
Standings
In the individual standings, no one has a perfect 8 points. Players from season 1 may remember that GM Ashwin Jayaram of Wells Fargo scored a perfect 12/12 last season, but that will not be the case this time, as GM Jayaram scored 0.5/2 in Thursday's games. There are five players tied at the top of the individual standings with 7/8 featuring players from Google and Deloitte. Most of them will face each other in weeks 5 and 6, so we can look forward to a photo finish.
With two games played every week, the standings are completely in flux, and we can expect many changes by the end.  Last season's champions, Susquehanna International Group, did not lead the standings after any week except the last!
*New Feature* – Check out our new "Head to Head" feature which compiles the scores and games of company matchups.
Commentary and Lectures
With just two weeks left, the NACCL standings could not be more exciting – re-watch FM Peter Giannatos' commentary here.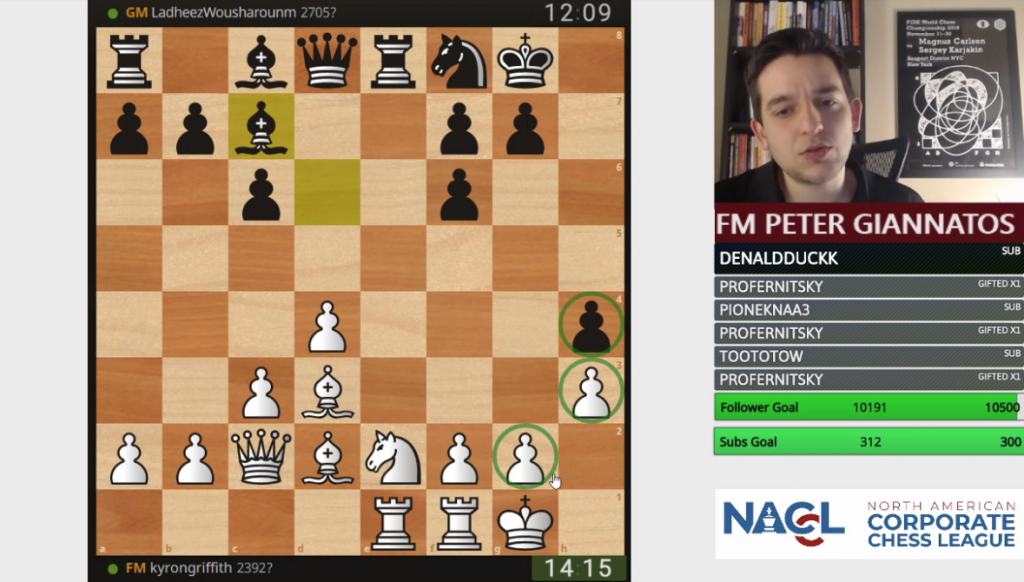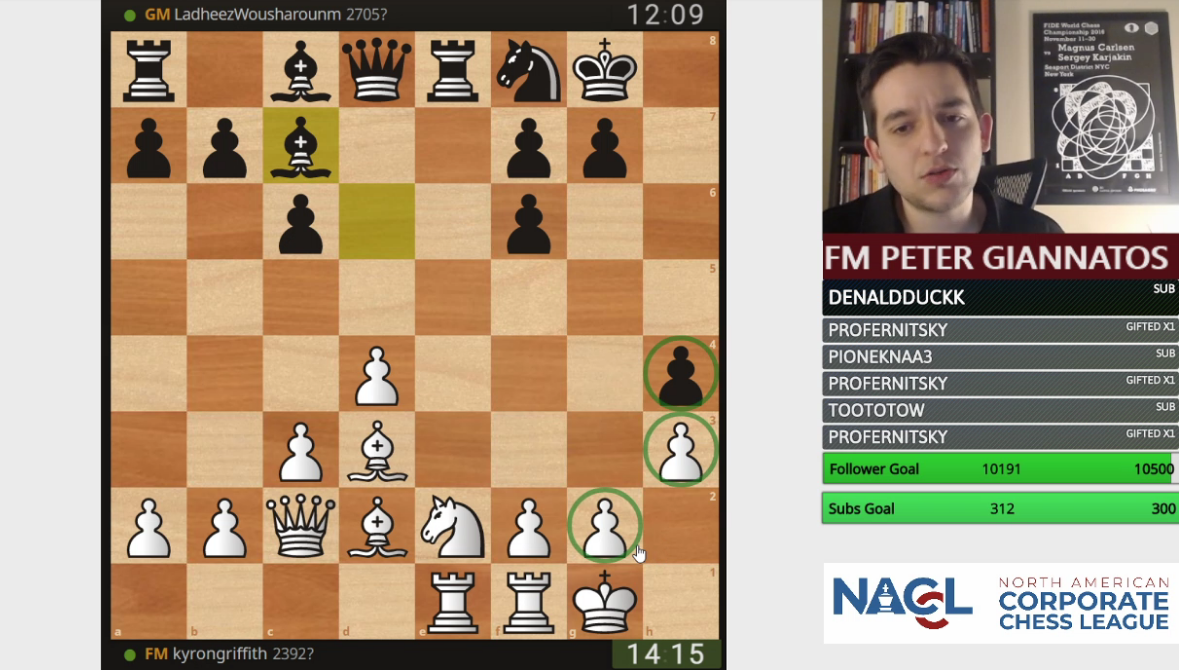 Coming up on Monday is weekly improvement seminar, featuring GM Daniel Naroditsky.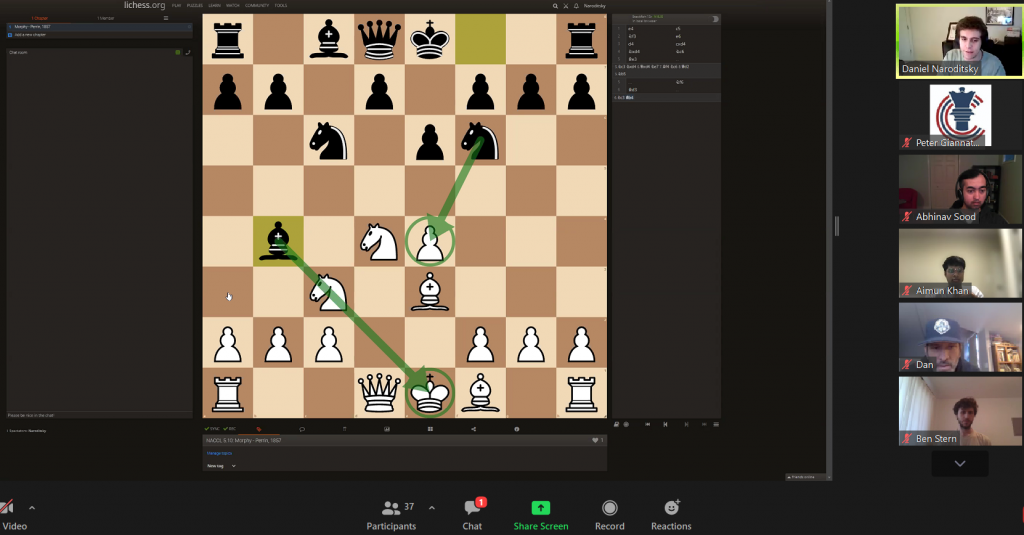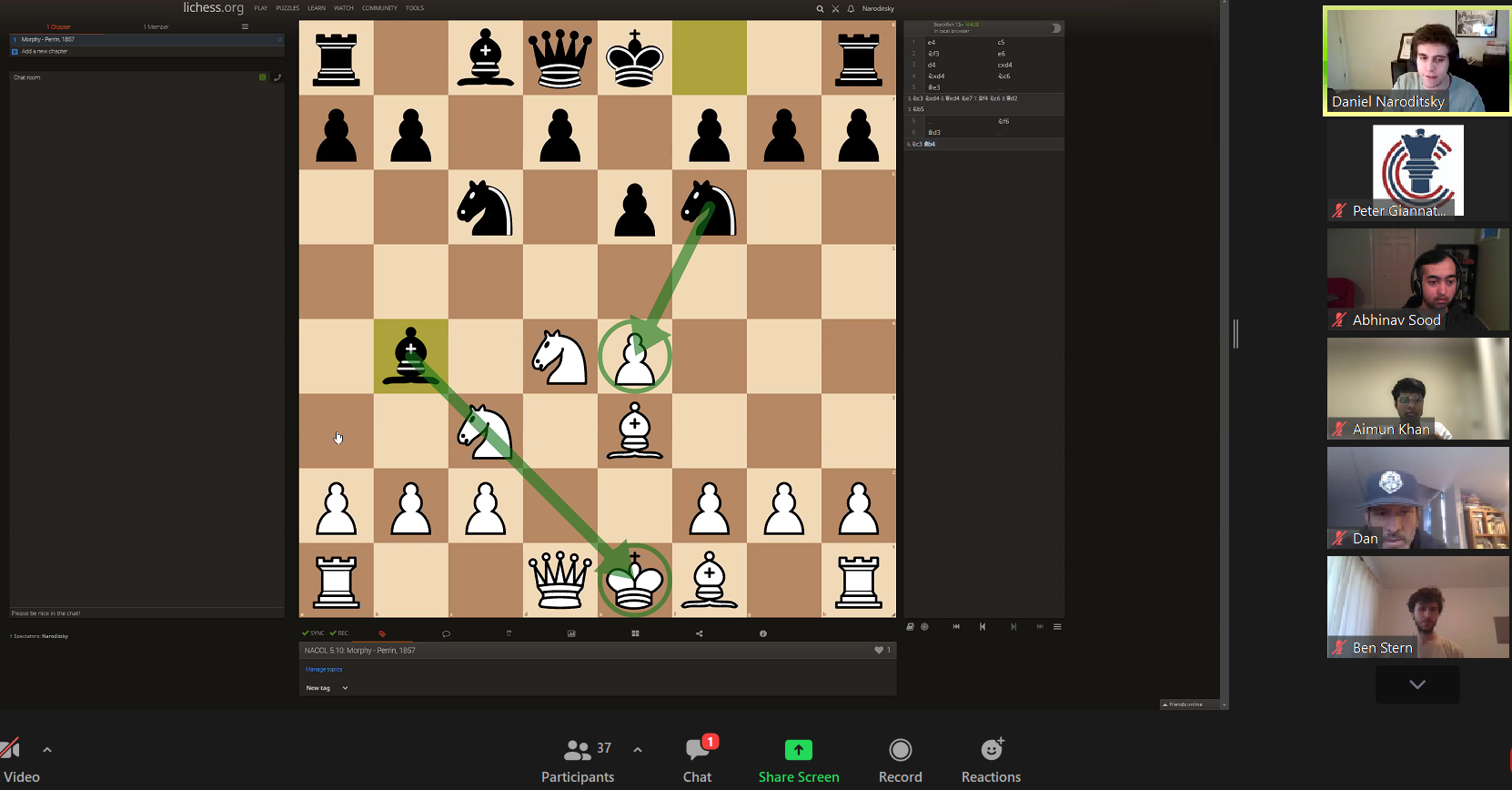 Wednesday 8:30pm will be our final "Chess in Business" Seminar with Mauricio Flores Rios, GM and PhD, who is an accomplished chess player and author but now works as an Applied Scientist at Amazon.
See weekly newsletter for video replay links (NACCL Participants Only).
Weekly Tactics Test
Special Thanks

A very special thanks goes to New In Chess Magazine for sponsoring a free digital copy of their two most recent editions to all of players in the league.
Follow the League
Keep up with updates via this blog, our LinkedIn group, and Facebook page.
Note: The NACCL does not spam its members via Linkedin messaging nor do we share personal contact information with any external companies. Should players, companies, or other entities wish to read out to us, please contact us at [email protected]