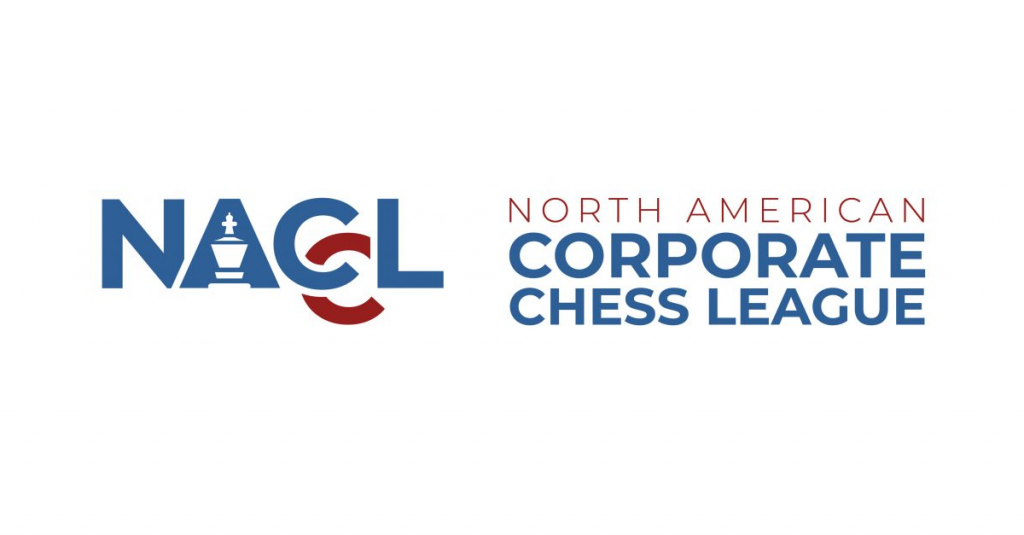 It's half time in the North American Corporate Chess League! A clear leader emerged after three weeks, with Google (21 points) just ahead of Deloitte (20) and Jump Trading (19.5). With the top four individual scores on each of the 42 teams counting for a team's score, expect lots of movement as we enter the second half of season 2.
There were many high-level games this week, with a few National Masters and many other strong players being nicked for draws or even upset for the full point. For the first time this season there were several games between FIDE-titled players. Check out this very interesting game between NM Kevin Bu (Peak6 Investments) and NM Saumil Padhya (Deloitte):
In a very up-and-down game which featured an endgame pawn race and possible fortress, Alex Weil (Google) defeated Marshall Seid (Palantir):
Standings
After six rounds, GM Ashwin Jayaram (2571) a very familiar name at the top, is tied with Chuanqi Shen (2303) of Google at a perfect 6/6. These two will face off next week, with GM Jayaram taking the White pieces. FM Kyron Griffith (Lyft) is in clear third place with 5.5/6, followed by a huge pack at 5 points, including 2200+ rated players NM Saumil Padhya (Deloitte), FM Andrey Krasnov (Jump Trading), NM Siddharth Arun (Charles River Associates), NM Sameer Mujumdar (Ernst & Young), and NM Nicholas Desmarais (DRW). See the individual standings here and team standings here.
*New Feature* – Check out our new "Head to Head" feature which compiles the scores and games of company matchups.
Commentary and Lectures
FM Peter Giannatos had the call on week 3 commentary, which can be replayed here.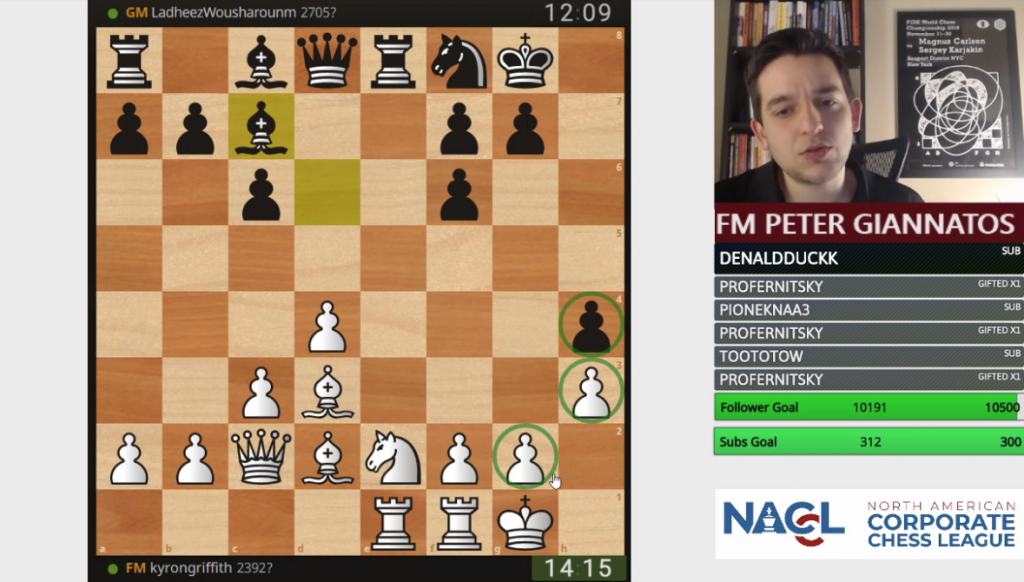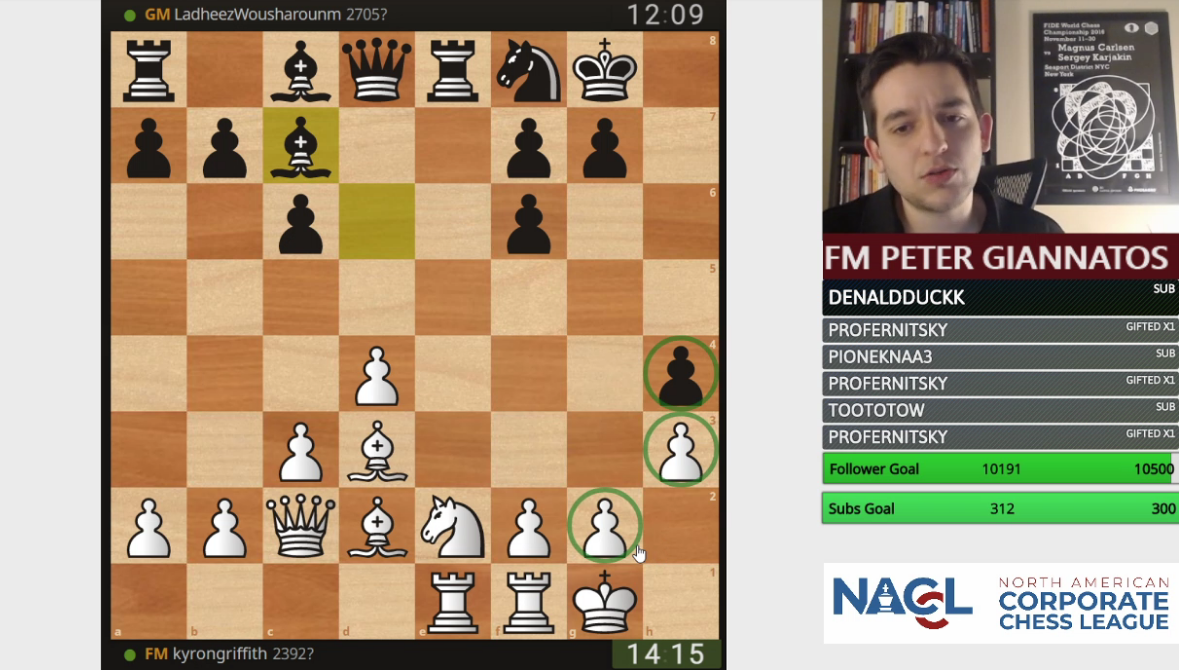 Coming up on Monday is weekly improvement seminar, featuring GM Daniel Naroditsky.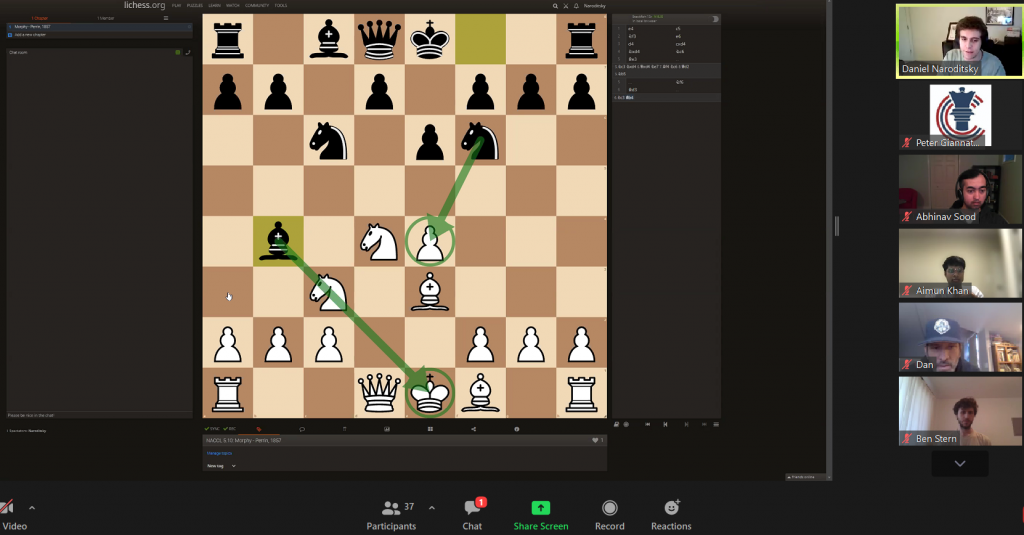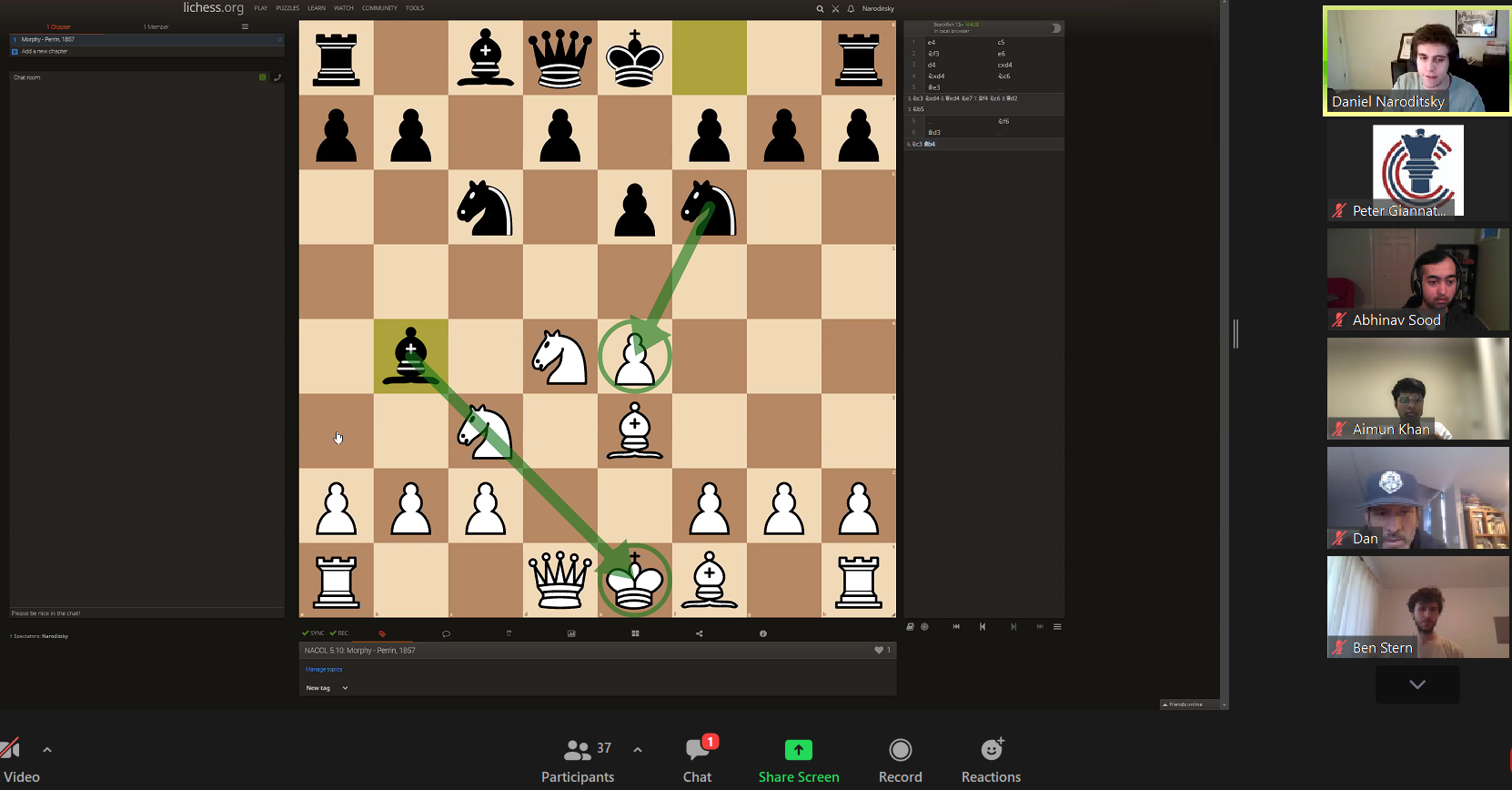 Many NACCL participants enjoyed GM Pascal Charbonneau's seminar this past Wednesday, which can be replayed in the private link in our regular newsletter.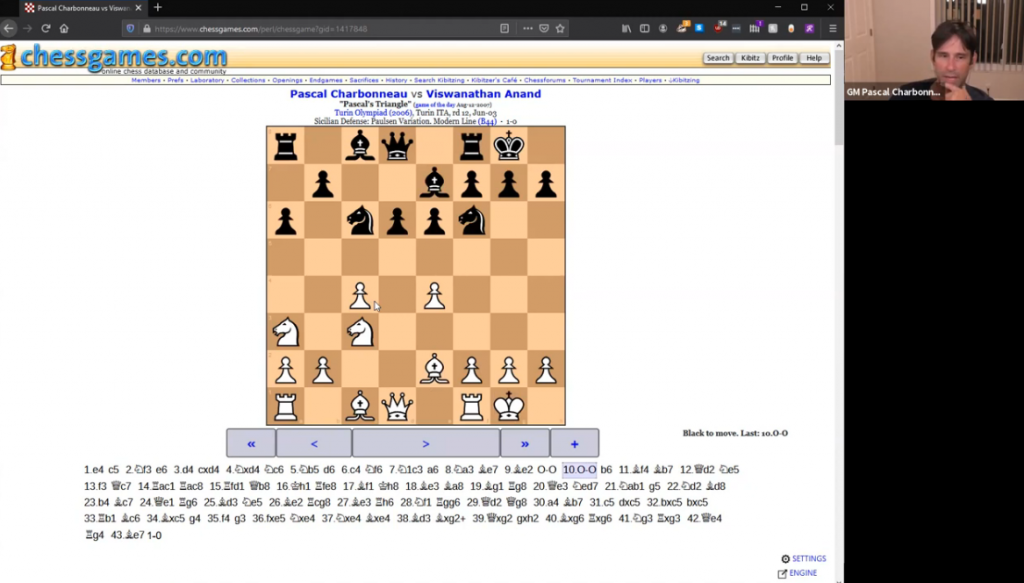 Our final "Chess in Business" seminar will feature Mauricio Flores Ríos, who is a chess Grandmaster and author but also has a PhD in Machine Learning and works as an Applied Scientist at Amazon.
See weekly newsletter for video replay links (NACCL Participants Only)
Weekly Tactics Test
Special Thanks

A very special thanks goes to New In Chess Magazine for sponsoring a free digital copy of their two most recent editions to all of players in the league.
Follow the League
Keep up with updates via this blog, our LinkedIn group, and Facebook page.
Note: The NACCL does not spam its members via Linkedin messaging nor do we share personal contact information with any external companies. Should players, companies, or other entities wish to read out to us, please contact us at [email protected]