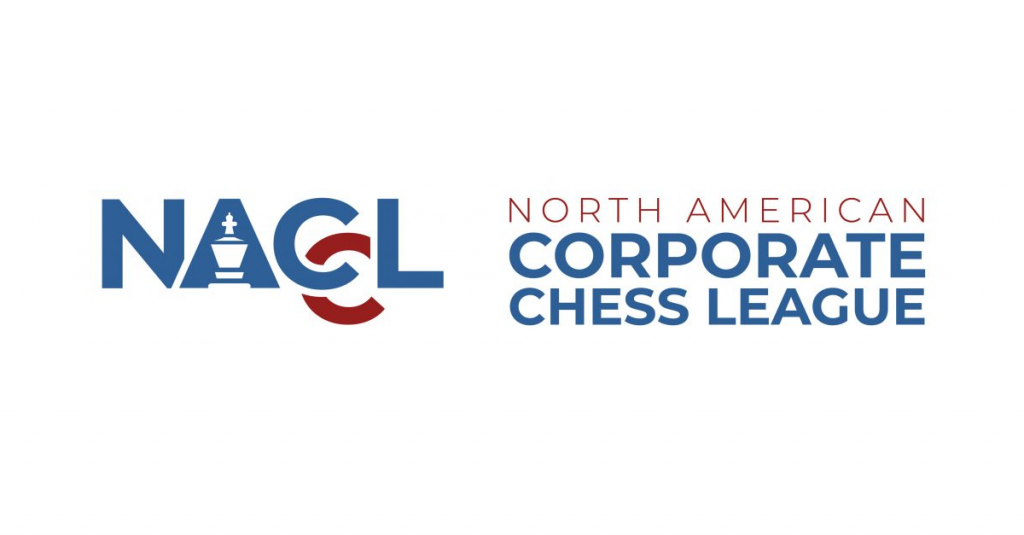 NACCL Week 4 – Google Leads the Way
After four weeks into season 3 of the North American Corporate Chess League, the team and individual standings are packed at the top. While Google leads the team standings with 26.5 points, there are many teams a couple points behind, including Susquehanna International Group (24.5), Jump Trading (24), Airbnb (24), Hewlett Packard Enterprise (23.5), and DRW Holdings (23.5).
With two games played every week, the standings are completely in flux, and we can expect many changes by the end. Although Google's lead resembles their performance from season 2, the season 1 champions, Susquehanna International Group, did not lead the standings after any week except the last!
Games
While James Sun leads the Google team as their top scorer, Google also have many other strong players adding to their lead. Kathan Shukla (Google) scored the following win over NM Christopher Yang (Jane Street) in round 8:
View all games in the league here.
Individual Standings
In the individual standings, NM James Sun of Google continues to lead with a perfect 8 points. Three players are tied for second place with 7 points – Parth Patni of Hewlett Packard Enterprises, NM Yi Song of Educational Testing Service, and Shane Brown of DigeTekS Games. There is a large pack of titled and untitled players at 6.5 and 6 points. Most of these leaders will face each other in weeks 5 and 6, so we can look forward to a photo finish.
Live Commentary
IM John Bartholomew had the call this week – replay his commentary here.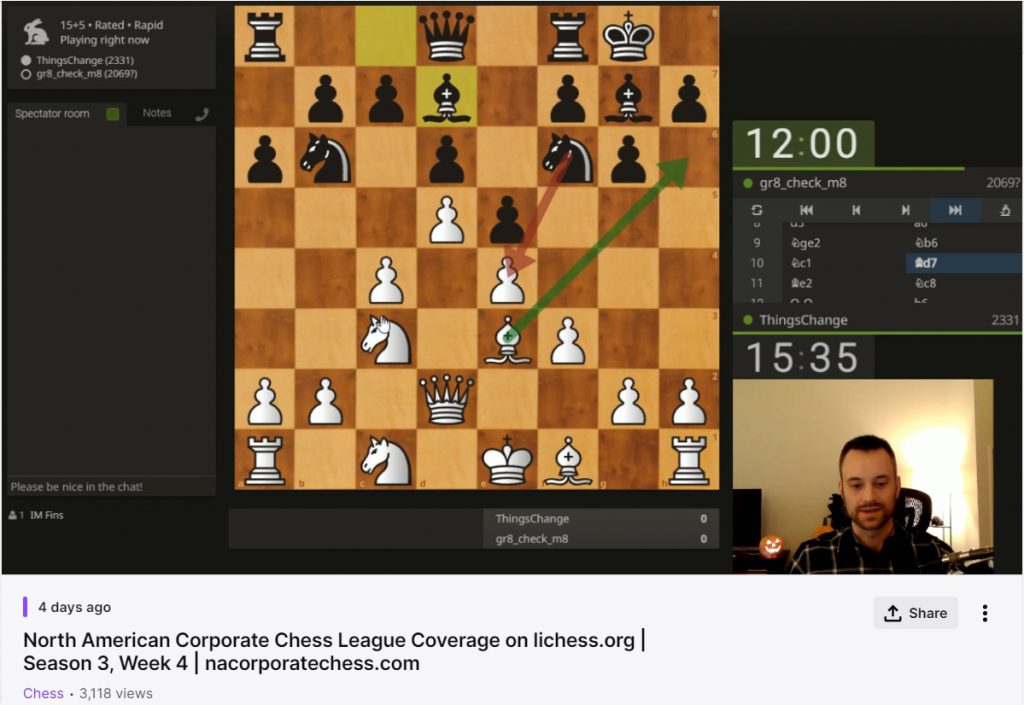 Weekly Improvement Seminar
GM Daniel Naroditsky led the Monday lecture this week. Improvement seminars are held every Monday during the league from 8-9pm Eastern.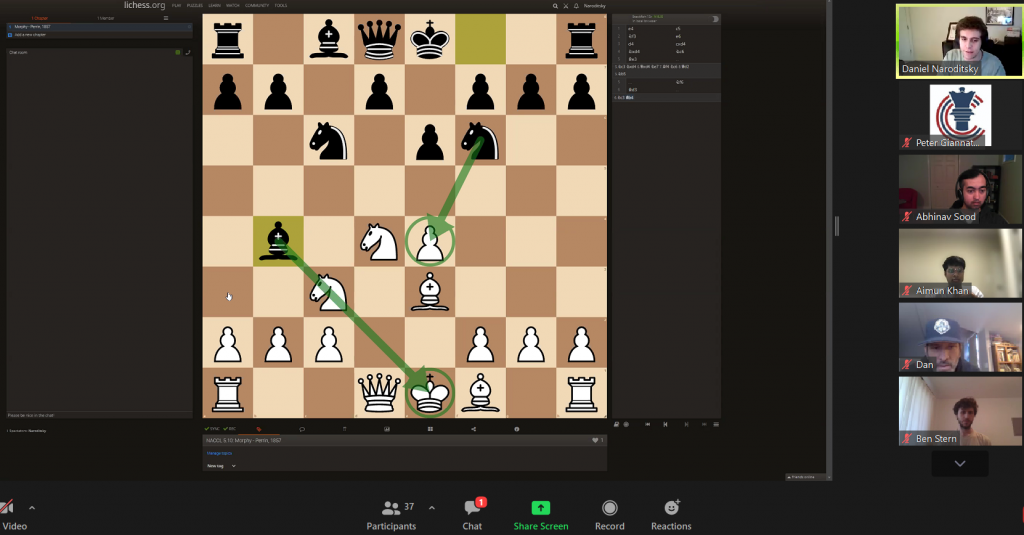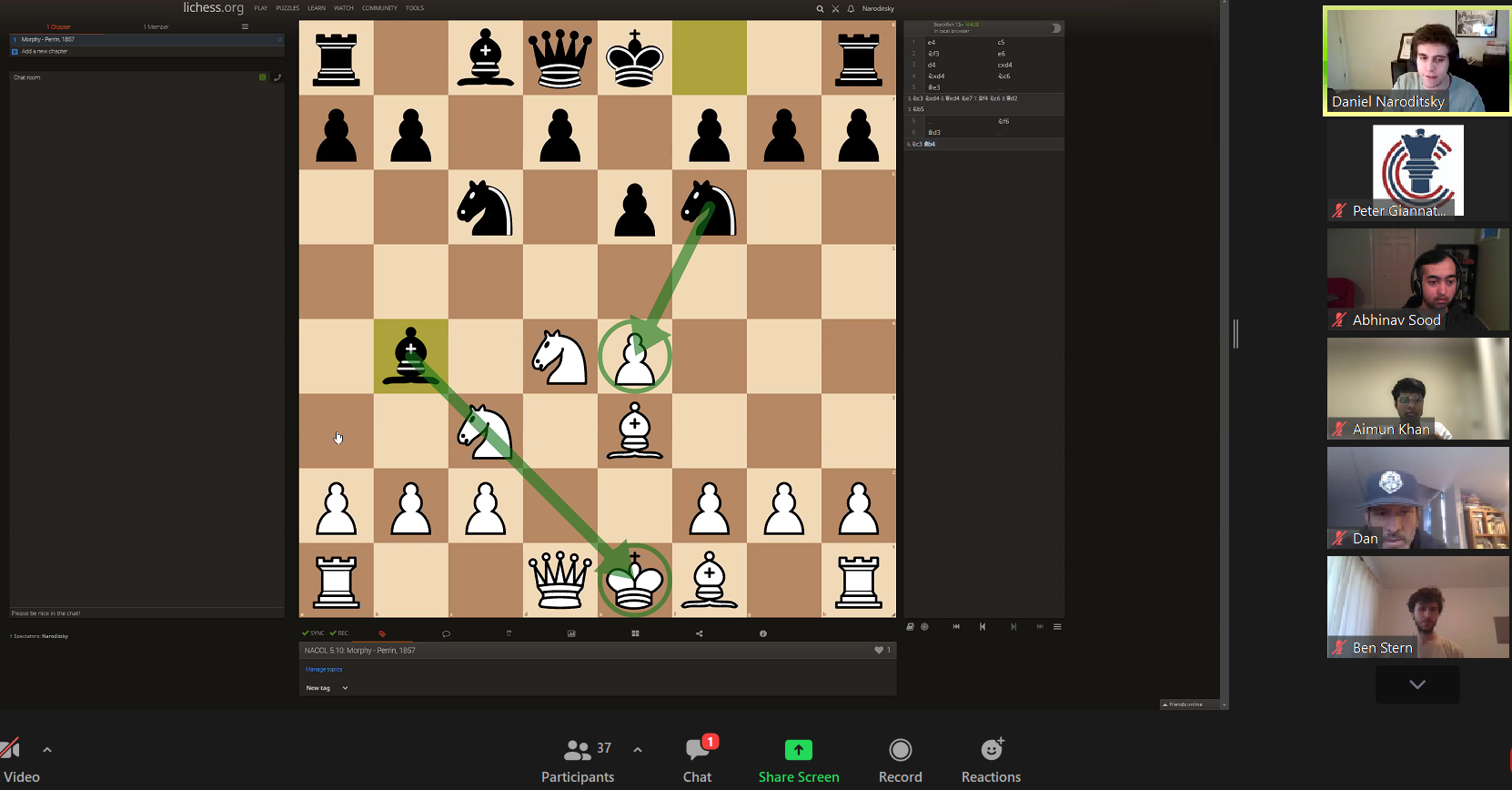 Special Thanks
A special thanks goes to our sponsors Aimchess and Chessable for supporting additional prizes and promotions for league members.


Follow the League
Keep up with updates via this blog, our LinkedIn group, and Facebook page.
Note: The NACCL does not spam its members via Linkedin messaging nor do we share personal contact information with any external companies. Should players, companies, or other entities wish to read out to us, please contact us at [email protected]