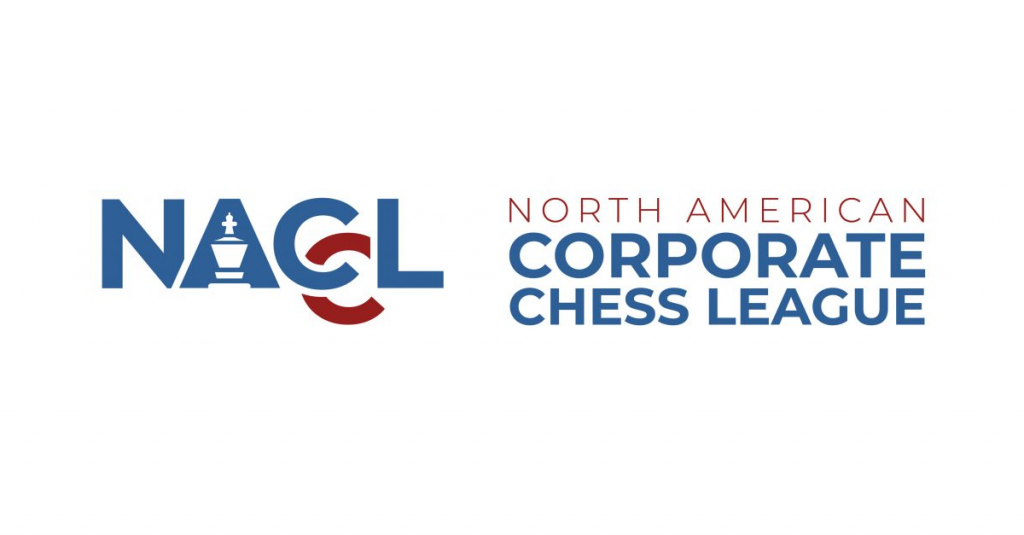 In the second week of the North American Corporate Chess League's season 5, Google overtook the sole lead with 16 points out of 16. Google is a familiar face to long-time NACCL fans and players, as they were the Season 2 and Season 3 Champions.
"Checking in" for a week means that you be paired for 2 rapid games played at a time control of 15 minutes + 5 second increment. Players skipping rounds will receive up half point "byes" for up to 4 games they miss throughout the season.
What sets the NACCL apart from other leagues is that all players must actually work for their company, so there are no professional chess players. However, the competition is always quite strong, with many titled players (Grandmasters, International Masters, FIDE Masters, and National Masters) at the top of the list.
Team Standings
After four rounds, only Google remains at a perfect team score of 16 points. The top 4 players per company form the team score, and Deloitte's NM Abhay Tamilselvan, Teddy Katz, Aseem Agrawal,and Anton Bobkov each started off with a perfect 4-0.
Newcomers to the league are Nvidia, who are the surprise second place team after two weeks, with a strong score of 14 points out of 16. Their team is bolstered by Anil Gahlot (4 points), Matthew Mendell (points), and several players at 3 points.
In third place are traditional powerhouse and Season 1 Champions, Susquehanna International Group (SIG), with 13.5 points, led in no surprise by GM Andrew Tang (4 points), but also class players Aranav Baid (3.5), Jerrod Ankenman (3), Peter Williamson (3), Ross Berkowitz (3), and Nalin Khanna (3).
Tied with SIG at 13.5 points are Season 4 Champions in Deloitte, with Arun Iyer at a perfect 4 points and Benjamin Blium at 3.5, plus several players at 3 points.
In a large tie for 5th-8th place at 13 points are Hewlett Packard Enterprise, Raymond James Financial, Inc., FINRA, and DRW Holdings, while Accenture Federal Services (9th place, 12.5 points) and Qualcomm (10th place, 12 points) round out the top 10 in the team standings.
Individual Standings
In the very important individual standings, 14 players remain at a perfect 4/4 score, including the aforementioned GM Andrew Tang (SIG) and NM Abhay Tamilselvan, but also many lower rated and even unrated players. GM Praveen Balakrishnan of Citadel Securities leads a pack of 7 players at 3.5 points, which also includes IM Kyron Griffith (Lyft), who will analyze several games each week as part of Kyron's Corner!
Kyron's Corner
IM Kyron Griffith (Lyft) annotates 4 games each week of the NACCL. See those games with his comments below:
If you feel as though you played an interesting game. Please feel free to send Kyron a link to the game via lichess. His account is @kyrongriffith
Peter's Puzzlers
FM Peter Giannatos provides puzzles from games played in the NACCL. These are great tactical warmups and you never know when your game will appear here!
If you had an interesting tactic in your game. Please feel free to send Peter a link to the game via lichess. His account is @Giannatos
Commentary and Lectures
NACCL Director FM Peter Giannatos had the call on week 2 commentary, which can be replayed here. Each Monday is our weekly improvement seminar with GM Daniel Naroditsky which is free for all NACCL participants and is well-received by players of all levels.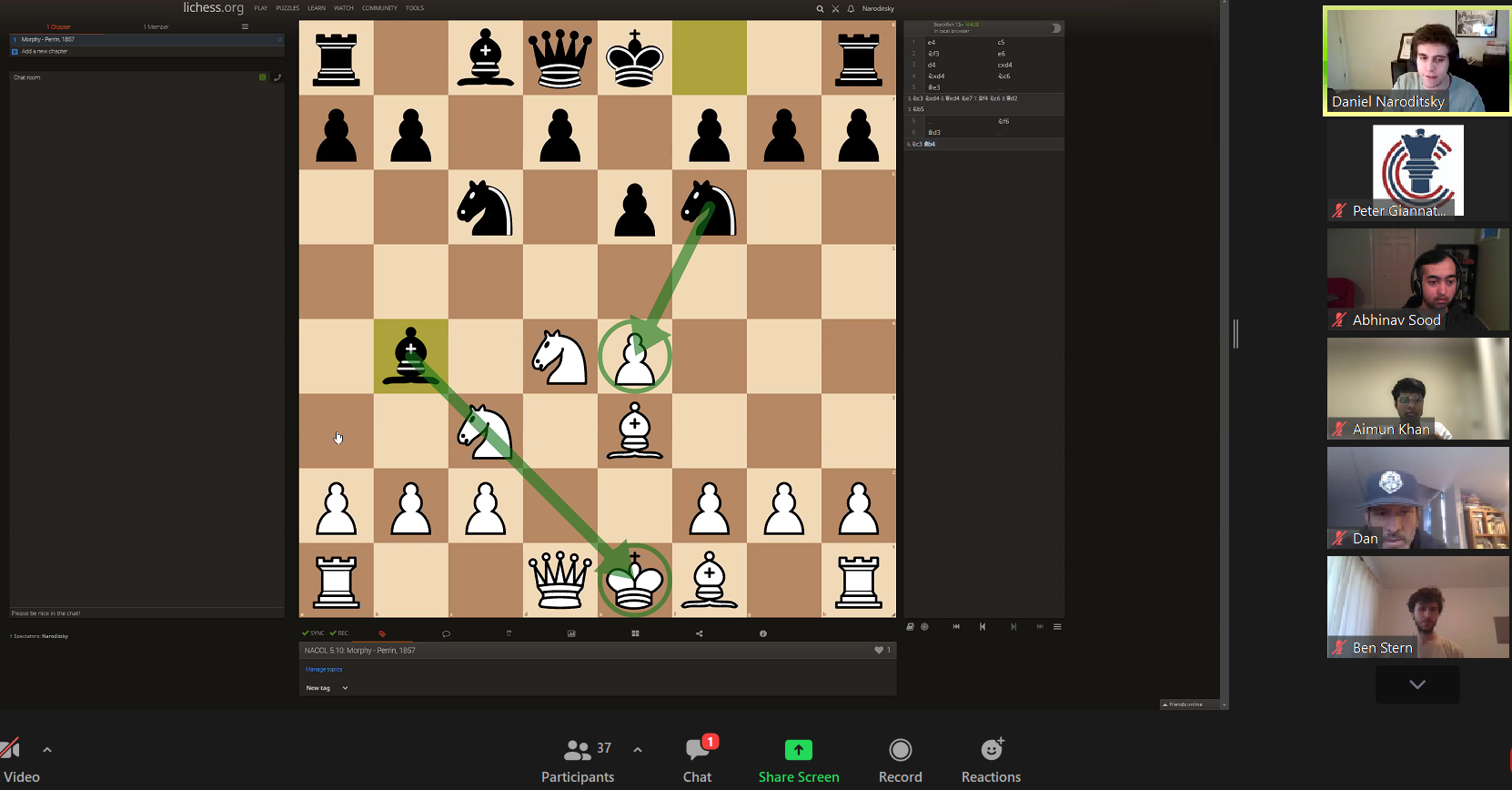 Season 5 Partners
Follow the League
Keep up with updates via this blog, our LinkedIn group, and Facebook page.
Note: The NACCL does not spam its members via Linkedin messaging nor do we share personal contact information with any external companies. Should players, companies, or other entities wish to read out to us, please contact us at [email protected]