The sixth and final week of the first season of North American Corporate Chess League delivered on its promise of action. Almost every game at the top was decisive and there were many fluctuations in the Team Standings.
Individual Standings
The Individual Standings, however, were a one-man story. GM Ashwin Jayaram (2571), completed his quest to a perfect score, and was a major asset for Wells Fargo. His 12-0 score against strong opposition is reminiscent of Bobby Fischer's US Championship performances, as GM Jayaram defeated several FIDE Masters and National Masters, including every player in 2nd – 8th place! Ashwin ends NACCL Season 1 with a lichess rapid rating of 2847, the second highest on the entire site!
In second place was FM Movses Movsisyan with 10.5/12 of Kaiser Permanente. Movses had an incredible performance, only losing to GM Jayaram and drawing Expert Brian Luo who finished in third. He defeated many strong masters including NM Samuel Song (Deloitte) and FM Kyron Griffith (Lyft).
Tying for third place with 10 points were Brian Luo of Susquehanna International Group (SIG) and NM Samuel Song. The top 15 players in the individual standings, as well as the top 10 under 1700, top 10 under 1100, and top 10 unrated will all receive plaques in the mail.
Team Standings
Susquehanna International Group, LLP (SIG) was a surprising yet deserving winner of the NACCL's first season. The league's team standings are based on each team's top 4 scores. In many cases, strong titled players with 2200-2600 over-the-board ratings top the standings, and they are supplemented by more casual players, however SIG's victory was due to an underrated and strong squad. While IM Arthur Shen (2511) had to skip a few weeks and finished outside of the top standings and NM Eric Most (2177) scored a strong 8.5/12, SIG's top four were Brian Luo (2093, 10 points), Delen Heisman (1747, 9 points), Saimcan Bayir (1656, 9 points), and Justin Brereton (2042, 9 points). To have several players rated 1600-2100 lead their team to victory was great to see – congratulations to SIG!
GM Jayaram's excellent performance led Wells Fargo to be near the top of the team standings throughout the season. Solid showings by Patrick McCartney (1943, 8 points), David Stamper (2080, 8 points), Charlie Durham (1920, 7.5 points), Sampath Kumar (1586, 7.5 points) allowed Wells Fargo to take second place on tiebreaks.
Tying with Wells Fargo was Deloitte who had strong players in NM Samuel Song (2300, 10 points), NM Saumil Padhya (2355, 9 points), Igor Alfimov (8.5), and several players at 8 points. Although they will earn the 3rd place plaque on tiebreaks, Deloitte's performance was very close to winning the NACCL title.
In fourth place was Qualcomm Inc., who was in first place in the early rounds, but ends up with a very respectable 35 points. Lyft, Inc. rounded out the top 5 with 33.5 points with FM Varun Krishnan and FM Kyron Griffith scoring 9 points out of 12.
The top 10 teams, in addition to a few category prizes, will earn a plaque.
Games
In round 11, NM Samuel Song (Deloitte) and FM Movses Movsisyan (KP) played a very important and high level game:
The Susquehanna International Group's first place title was spearheaded by Brian Luo's strong play throughout the season. In this game featuring the Sicilian, Luo adopts a quite setup but then launches a strong attack.
GM Jayaram Annotates
GM Ashwin Jayaram (Wells Fargo), winner of the 1st place individual prize, graciously offered to annotate some of his games for the article. Enjoy!
3 games annotated, use the drop down menu to toggle between games
Commentary and Lectures
You can replay FM Peter Giannatos' commentary online.
GM Daniel Naroditsky's weekly Monday improvement lectures were well received by members of the league.
In addition to GM Naroditsky's improvement lectures members of the NACCL also had access to guest lectures by:
GM David Smerdon (Your Opponent's Mind: A Behavioral Economist's Guide to Chess)
GM Patrick Wolff (The Parallels of Chess and Finance)
GM Matthew Sadler (Finding a Path: Lessons from Chess Applied to IT)
Missed a lecture? All lectures are uploaded and shared privately with all members of the NACCL.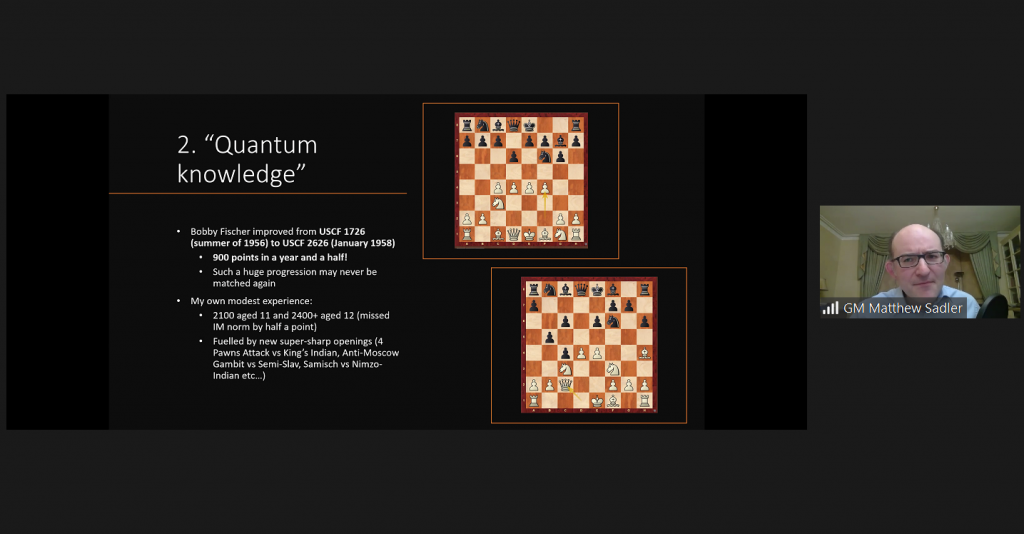 Weekly Tactics Test
Follow the League + Season 2
Keep up with updates via this blog, our LinkedIn group, and Facebook page.
The NACCL has already made history in its first season and we would like to thank so many teams and players for competing — information on season 2 is coming soon!
Look for an email with a survey about this season and improvements for the next!
Note: The NACCL does not spam its members via Linkedin messaging nor do we share personal contact information with any external companies. Should players, companies, or other entities wish to read out to us, please contact us at [email protected]