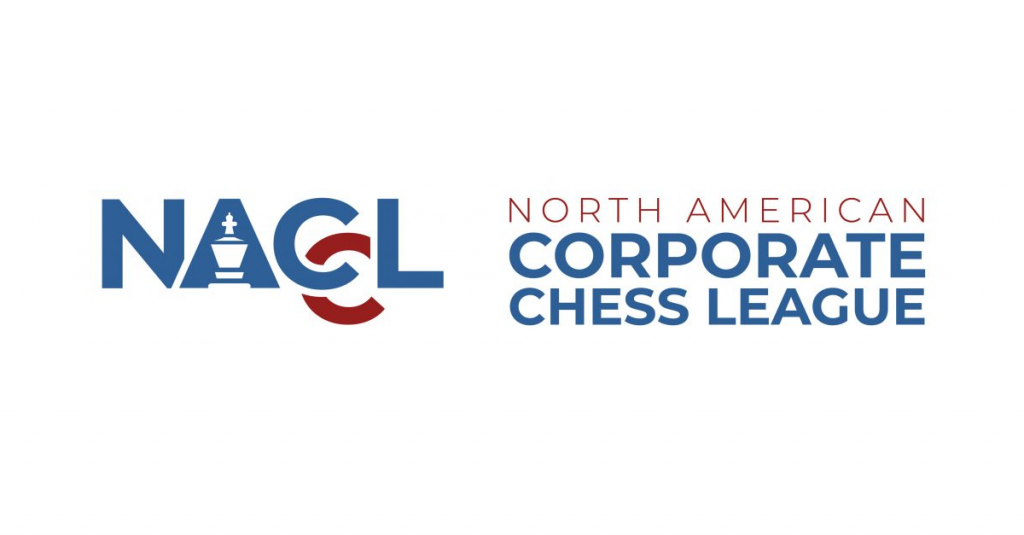 The sixth and final week of the third season of North American Corporate Chess League featured lots of action, with many ups and down throughout the final night.
Team Standings
Glancing at the final team standings, it would seem that Google was dominant throughout season 3 of the NA Corporate Chess League. 37.5 points is the highest team score ever achieved (Google scored 36 in season 2, and season 1 winners, Susquehanna International Group,scored 37 points in season 1).
However, things were not as clear as they seemed, as many teams were in contention for the season 3 title, most notably Deloitte (finished in 3rd place with 33.5 points), Jump Trading, and Airbnb (tying for 4th-5th place with 33 points). With a strong week 6 performance, SIG passed many teams to land in clear second place with an impressive 35.5 points.  The complete team standings, with prizes for the top 10 teams and some special category prizes, can be found here.
Individual Standings
Critical to Google's victory was the dominant performance by their top player, NM James Sun, who amassed an amazing 11/12 score, defeating many masters and top players on his way to first place in the individual standings.  Tying for second place, in tiebreak order, were: NM Saumil Padhya of Deloitte, Benjamin Stern of Google, and FM Andrey Krasnov of Jump Trading.
Class Prizes
The top 15 players overall, plus the top 10 rated under 1700, under 1100, and unrated, earn a plaque.  A large pack of players were in the tie for fifth place with 9 points, including top Unrated player Raj Ray Chaudhury (SIG). The top player under 1700 was Anthony Sandrin of Jane Street, and the top player under 1100 was Thomas Bao of Airbnb.
Analysis
Deloitte was staging a large comeback at the end of this season and were in hot pursuit of Google. Their hopes were pinned on the top board of the final round, where Deloitte's FM Benjamin Moon faced off against Google's leader in NM James Sun.
Special Thanks
A special thanks goes to our sponsors Aimchess and Chessable for supporting additional prizes and promotions for league members.


Next Season
Congratulations to all the winners – see you for season 4 in early 2022! Expect some in-between season events to be announced soon!
Follow the League
Keep up with updates via this blog, our LinkedIn group, and Facebook page.
Note: The NACCL does not spam its members via Linkedin messaging nor do we share personal contact information with any external companies. Should players, companies, or other entities wish to read out to us, please contact us at [email protected]