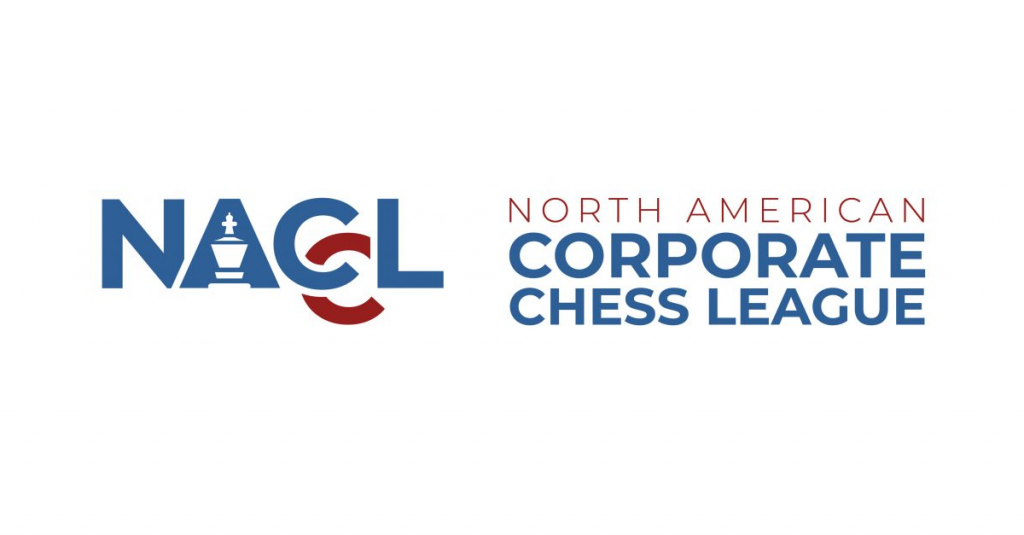 Team Standings
After week 2 of the North American Corporate Chess League's eighth season, Symetra established an early lead. A new team to the NACCL, Symetra is led by four very strong players who represent the Washington-based insurance subsidiary: GM Andrey Stukopin, GM Vladimir Belous, IM Yannick Kambrath, and IM Irakli Beradze. With 21.5 points already, Symetra will surely be the team to beat in the final four weeks.
In second place with 19 points are defending NACCL champions, Capital One – A, topped by IM Craig Hilby. Capital One – Aare closely followed by Google – A, Jane Street, and Capital One – B, while many other strong teams round out the top ten – see the current team standings here.
The NACCL's format gathers the top four individual scores within a company's team to form the team score. Accelerated pairings are used in the early rounds to promote close game matchups.
Individual Standings
In the individual standings, two of Symetra's players are out to a perfect 6/6 start – GMs Stukopin and Belous. In clear third place is IM Craig Hilby (Capital One – A), while GM Andrey Baryshpolets (PricewaterhouseCoopers) and GM Andrew Tang (Susquehanna International Group – B) top a strong field at 5 points out of 6. In addition to team prizes, there are plenty of individual prizes to play for in every season of the NACCL, including rating-based prizes which allow players of any skill level to win a plaque!
Replay your games, your teammates' games, or any other NACCL games here.
Game Analysis
IM Kyron Griffith (Lyft) annotates 4 games every week.
If you feel as though you played an interesting game, please feel free to send Kyron a link to the game via lichess. His account is @kyrongriffith
Commentary and Lectures
FM Gauri Shankar commentated live on week 2, which you can replay here.
Don't miss Monday's lecture with GM Daniel Naroditsky, October 2, 8:00-9:00pm.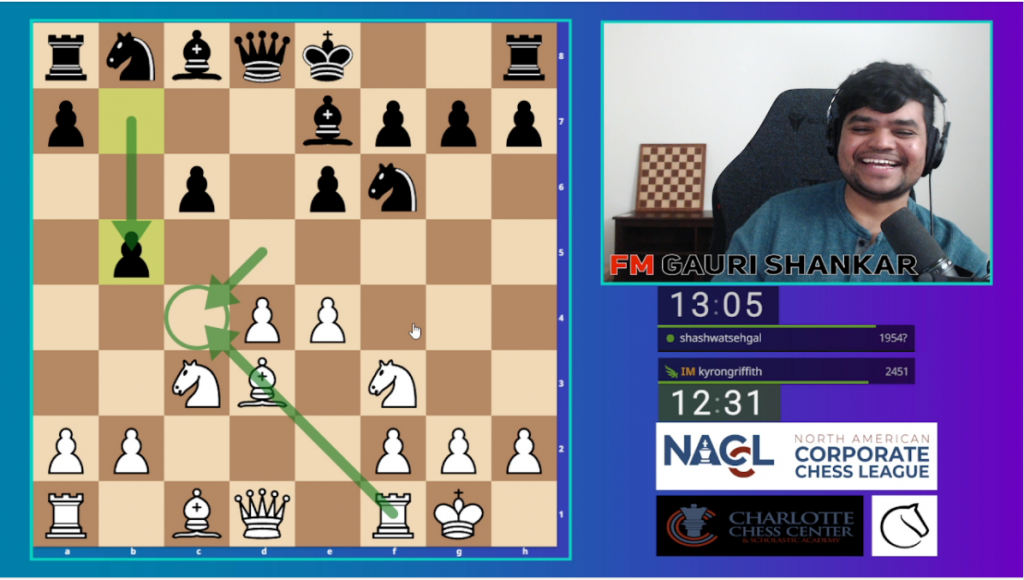 Fair Play
Although we only require Zoom for the top 10 boards, there is robust fair play detection at all levels of the league. Do not risk your professional reputation by cheating in the NACCL.
Season 8 Partners
Follow the League
Keep up with updates via this blog, our LinkedIn group, and Facebook page.
Note: The NACCL does not spam its members via Linkedin messaging nor do we share personal contact information with any external companies. Should players, companies, or other entities wish to read out to us, please contact us at [email protected]