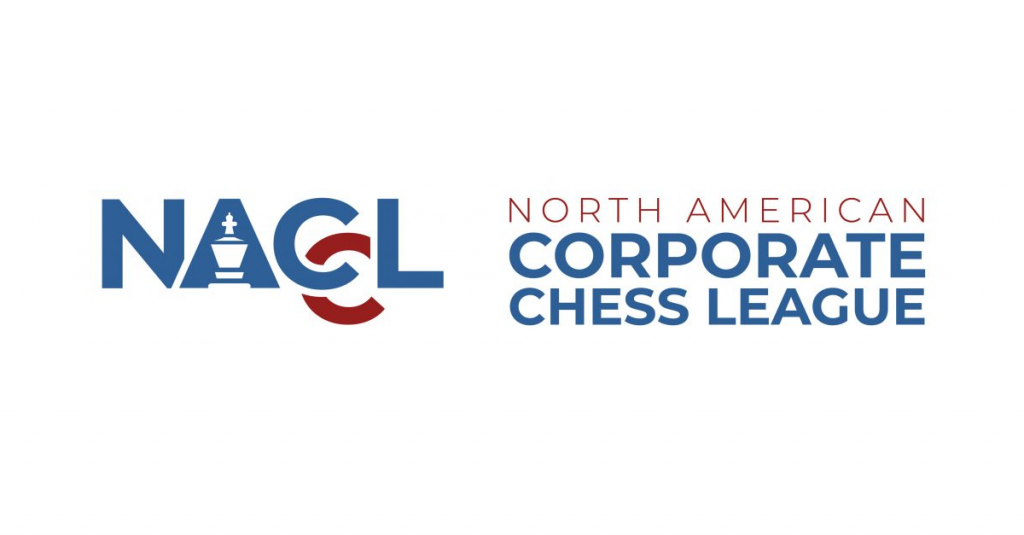 At the halfway mark of the North American Corporate Chess League's seventh season, major accounting firms PricewaterhouseCoopers and Ernst & Young stand atop the leaderboardat 28 team points.
While about 40% of Thursday's first games (round 7) were affected by lichess server instability issues, the NACCL tournament directors and system operators have adjusted player scores in an equitable way. Fortunately, lichess service returned in time for rounds 8 and 9 to be played perfectly fine. We apologize for any inconvenience!
Team Standings
PwC is led by the sole Grandmaster in NACCL season 7 – GM Andrey Baryshpolets – with a perfect 9 points, as well as Will Larson (7), Michael Giampa (6), and Kyle Tebelman (6).
EY is led by Samuel Huff (8 points), Krishnan Warrier (7), Joel Jaffe (6.5), and Jamal Nusrallah (6.5).
In third place are Capital One, just a point behind the leaders at 27 points. Tied for 4th place at 26 points are Google-B, Airbnb, and Lyft. The full team standings at "half time" can be seen here.
Individual Standings
In the individual standings, the aforementioned GM Andrey Baryshpolets (PwC) retains his perfect score of 9/9. Tied for second place with 8 points are IM Craig Hilby (Capital One) and Samuel Huff (Ernst & Young). Rounding out the top places with 7.5 points are IM Michael Bodek (Lyft), Zijun Zhou (Airbnb), Haoyang Yu (Citadel Securities), and Elias Mera (Airbnb).
In addition to team prizes, there are plenty of individual prizes to play for in every season of the NACCL, including rating-based prizes which allow players of any skill level to win a plaque!
Replay your games, your teammates' games, or any other NACCL games here.
Game Analysis
IM Michael Bodek (Lyft) annotates 4 games every week.
If you feel as though you played an interesting game. Please feel free to send Michael a link to the game via lichess. His account is @mbodek
Peter's Puzzlers
FM Peter Giannatos provides puzzles from games played in the NACCL. These are great tactical warmups and you never know when your game will appear here!
If you had an interesting tactic in your game. Please feel free to send Peter a link to the game via lichess. His account is @Giannatos
Commentary and Lectures
FM Gauri Shankar commentated live on week 3, which you can replay here.
GM Naroditsky and FM Shankar will alternative the Monday improvement lectures which are open to all players. Details sent via email.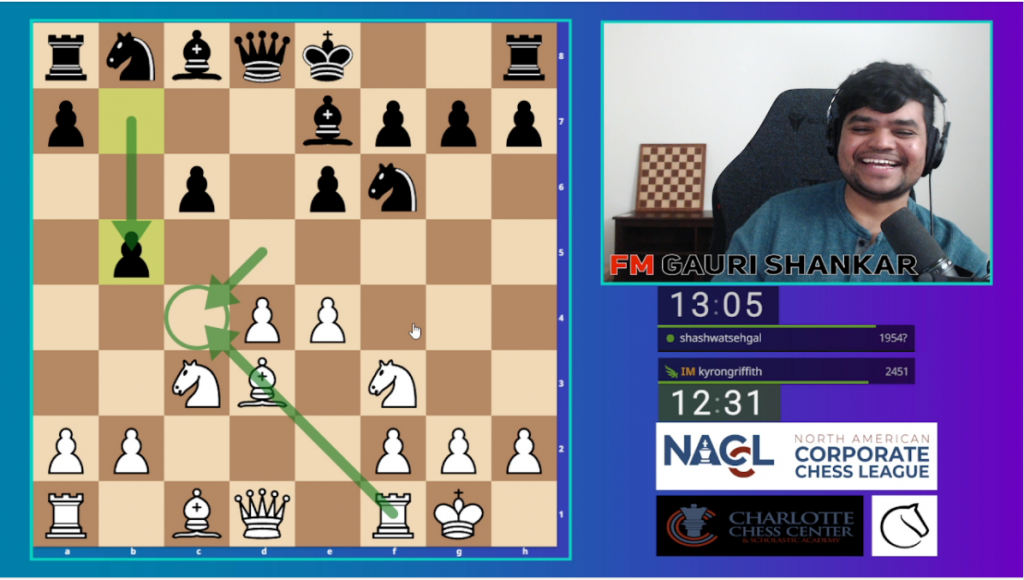 Season 7 Partners
Follow the League
Keep up with updates via this blog, our LinkedIn group, and Facebook page.
Note: The NACCL does not spam its members via Linkedin messaging nor do we share personal contact information with any external companies. Should players, companies, or other entities wish to read out to us, please contact us at [email protected]