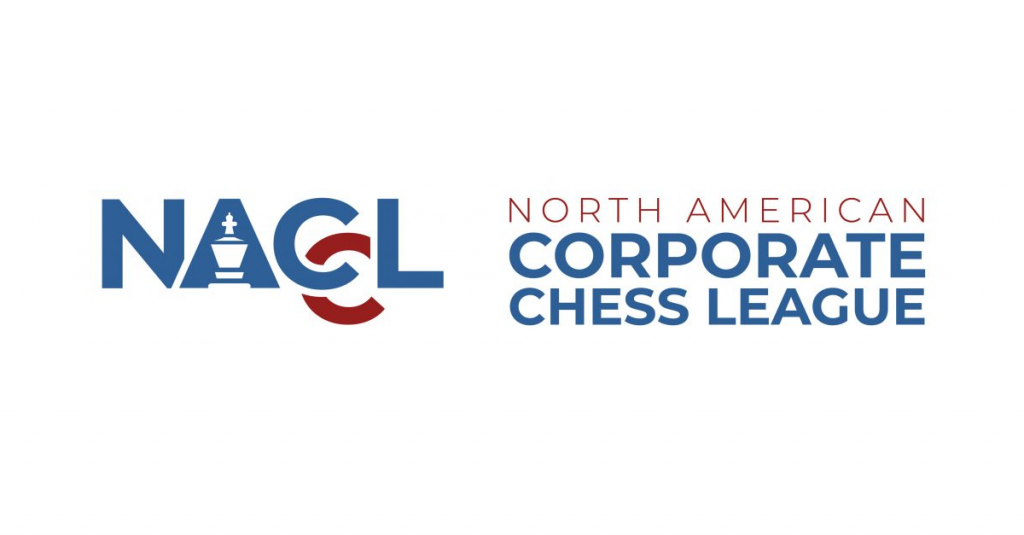 Week 4 of the North American Corporate Chess League's Season 6 is in the books, with Deloitte maintaining a small lead over Google and Prometheus Group in the team standings.
The season 4 champions, Deloitte, are led by Benjamin Blium (7 points), Eddie Szmigielski (7), Surabhi S (6), Sudheer Katukuri (6), and Artem Beer (6). The top 4 scores are totaled to form the team score of 26 points for Deloitte, but with Google (24 points), the Prometheus Group (24), Lyft (23.5), and Jump Trading (23) just behind them, there is all to play for in the final weeks.
Check out the team standings here.
Individual Standings
In the individual standings, six players top the leaderboard with 7 points out of 8:
IM Michael Bodek (Lyft)
Sam Kater (Jump Trading)
Benjamin Blium (Deloitte)
Justin Conran (Prometheus Group)
Eddie Szmigielski (Deloitte)
Max Hoffman (Sullivan & Cromwell)
In seventh place by himself is IM Kyron Griffith of Lyft, with 6.5 points, and there is a huge contingent of players on 6 points, topped by GM Andrey Baryshpolets of PricewaterhouseCoopers.
Kyron's Corner
IM Kyron Griffith (Lyft) annotates 4 games each week of the NACCL. See those games with his comments below:
If you feel as though you played an interesting game. Please feel free to send Kyron a link to the game via lichess. His account is @kyrongriffith
Peter's Puzzlers
FM Peter Giannatos provides puzzles from games played in the NACCL. These are great tactical warmups and you never know when your game will appear here!
If you had an interesting tactic in your game. Please feel free to send Peter a link to the game via lichess. His account is @Giannatos
Commentary and Lectures
NACCL Director FM Peter Giannatos had the call on week 4 commentary, which can be replayed here.
Each Monday is our weekly improvement seminar with GM Daniel Naroditsky which is free for all NACCL participants and is well-received by players of all levels.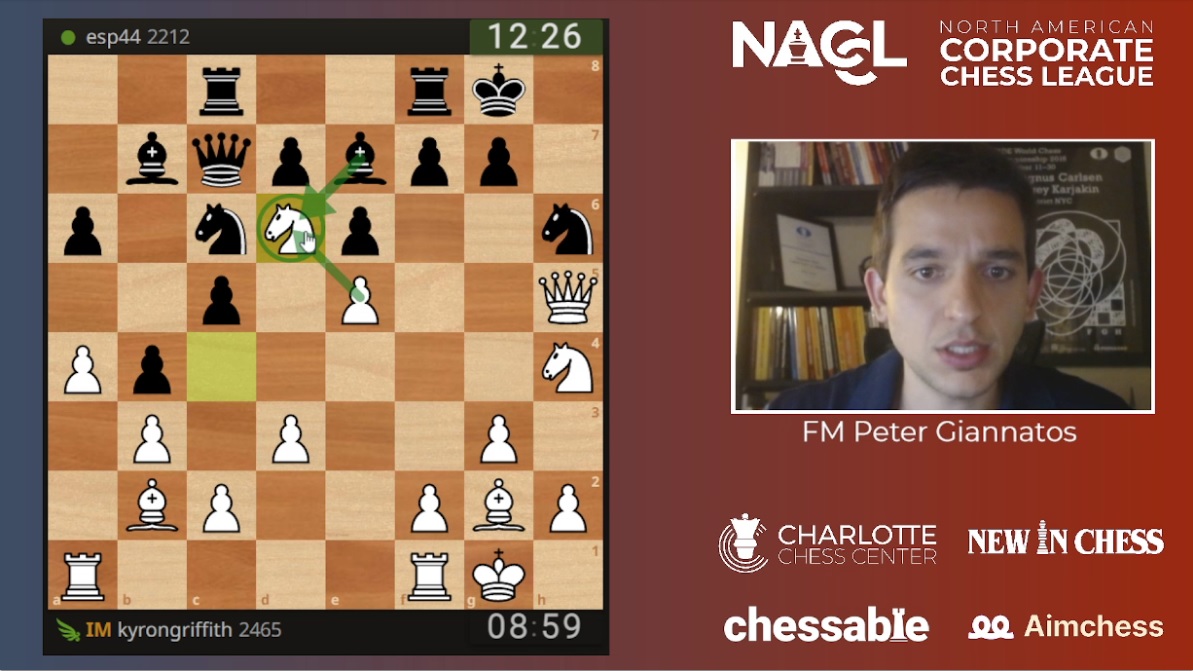 Season 6 Partners
Follow the League
Keep up with updates via this blog, our LinkedIn group, and Facebook page.
Note: The NACCL does not spam its members via Linkedin messaging nor do we share personal contact information with any external companies. Should players, companies, or other entities wish to read out to us, please contact us at [email protected]