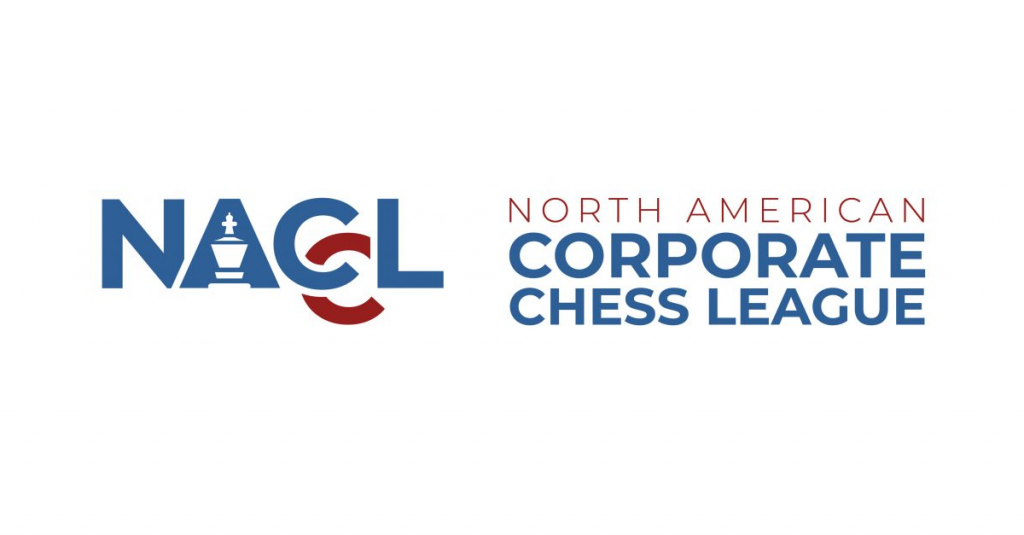 At the halfway mark of the North American Corporate Chess League's sixth season, Deloitte overtook Google's early lead.
Deloitte is a familiar face in the NACCL, finishing 3rd place in season 1, 2nd place in season 2, and 3rd place in season 3 before clinching their first title in season 4. They lead the team standings with 21 points, with Eddie Szmigielski (6 points), Benjamin Blium (5), Surabhi S (5), and Patrick Szymkowicz (5) contributing to the team score as the company's top 4 players.
Tied for second place are Google and the Prometheus Group at 19.5 points. Rounding out the top five are Jump Trading (19 points) and Hewlett Packard Enterprise (18.5 points).
Individual Standings
In the individual standings, just three players remain at a perfect 6 points – Sam Kater of Jump Trading, Brian McCabe of Hewlett Packard Enterprise, and Eddie Szmigielski of Deloitte. They are followed by a huge pack of players at 5 points, most notably GM Andrey Baryshpolets (PricewaterhouseCoopers), IM Kyron Griffith (Lyft), IM Michael Bodek (Lyft), FM Ethan Li (Susquehanna International Group), and FM Andrey Krasnov (Jump Trading).
Kyron's Corner
IM Kyron Griffith (Lyft) annotates 4 games each week of the NACCL. See those games with his comments below:
If you feel as though you played an interesting game. Please feel free to send Kyron a link to the game via lichess. His account is @kyrongriffith
Commentary and Lectures
NACCL Director FM Gauri Shankar had the call on week 3 commentary, which can be replayed here. 
Each Monday is our weekly improvement seminar with GM Daniel Naroditsky which is free for all NACCL participants and is well-received by players of all levels.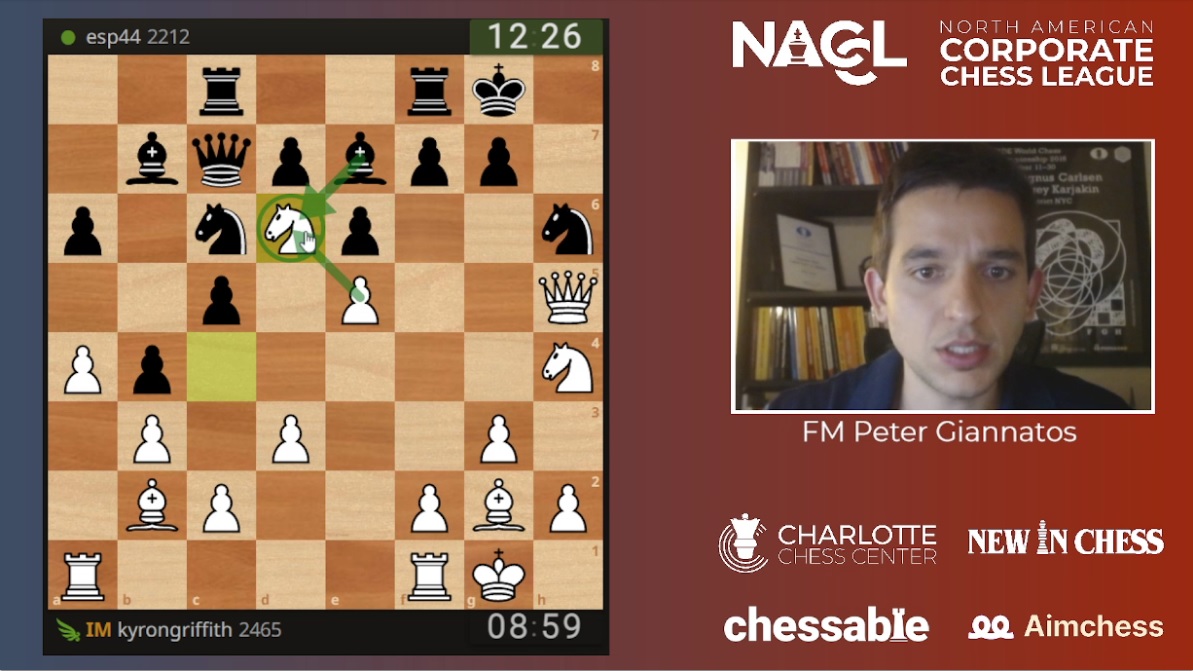 Bye Week
Next week will be a break week for our players and teams to enjoy Thanksgiving, but we will resume with the second half of NACCL's season 6 on Thursday, December 1.
Season 6 Partners
Follow the League
Keep up with updates via this blog, our LinkedIn group, and Facebook page.
Note: The NACCL does not spam its members via Linkedin messaging nor do we share personal contact information with any external companies. Should players, companies, or other entities wish to read out to us, please contact us at [email protected]