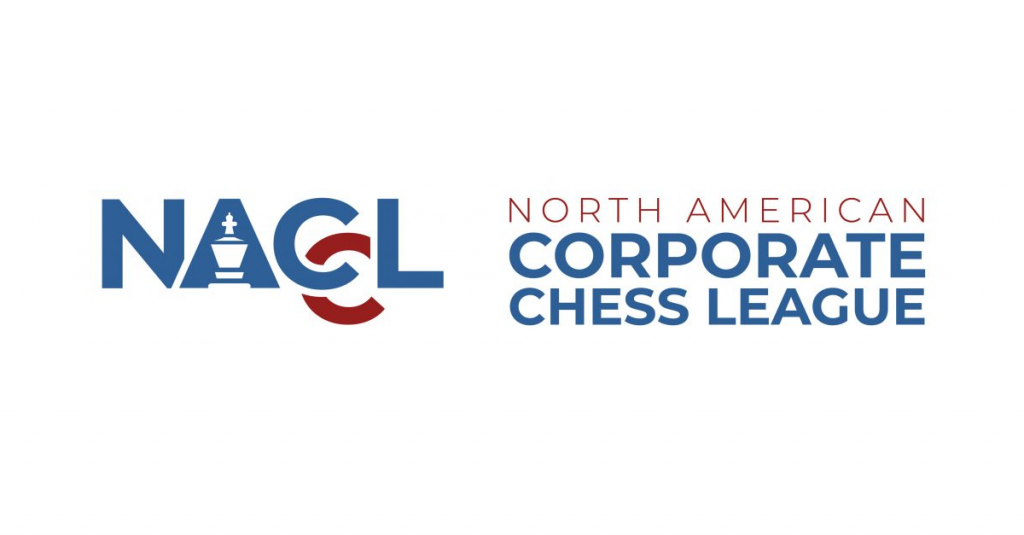 Team Standings
After 11 rounds in the NACCL's Season 4, Deloitte tops the leaderboard with 34 points.  However, with only one game remaining on April 14 and Google (33.5 points) and the Susquehanna International Group (32 points) trailing very closely, these will be the top teams to watch in the championship round.
Currently in fourth place is Peak6 Investments. Closely behind and tied for 5th are Qualcomm, Palantir, and DRW each with 27 points.  There are awards for the top 10 overall teams, as well as top 2 small companies, top financial service company, top IT company, and top law company.
Individual Standings
At the top of the individual standings are Nan Zhao (2316) of SIG and FM Benjamin Moon (2355) of Deloitte with 9.5 points. Many strong experts and masters round out the top 8 scorers with 8.5 points.
The NACCL awards many team and individual prizes, and with just half a point separating the leading pack in both the team and individual standings, the final week cannot be missed!
Kyron's Corner
IM Kyron Griffith (Lyft) annotates 4 games each week of the NACCL:
Use dropdown menu above to select between the 4 games.
Play an interesting game in the NACCL? Share it with Kyron via a lichess message @ kyrongriffith
Commentary and Lectures
Replay FM Peter Giannatos' week 6 Twitch commentary here. GM Daniel Naroditsky gave his final lecture to league members last Monday. Lectures available for replay, see weekly emails.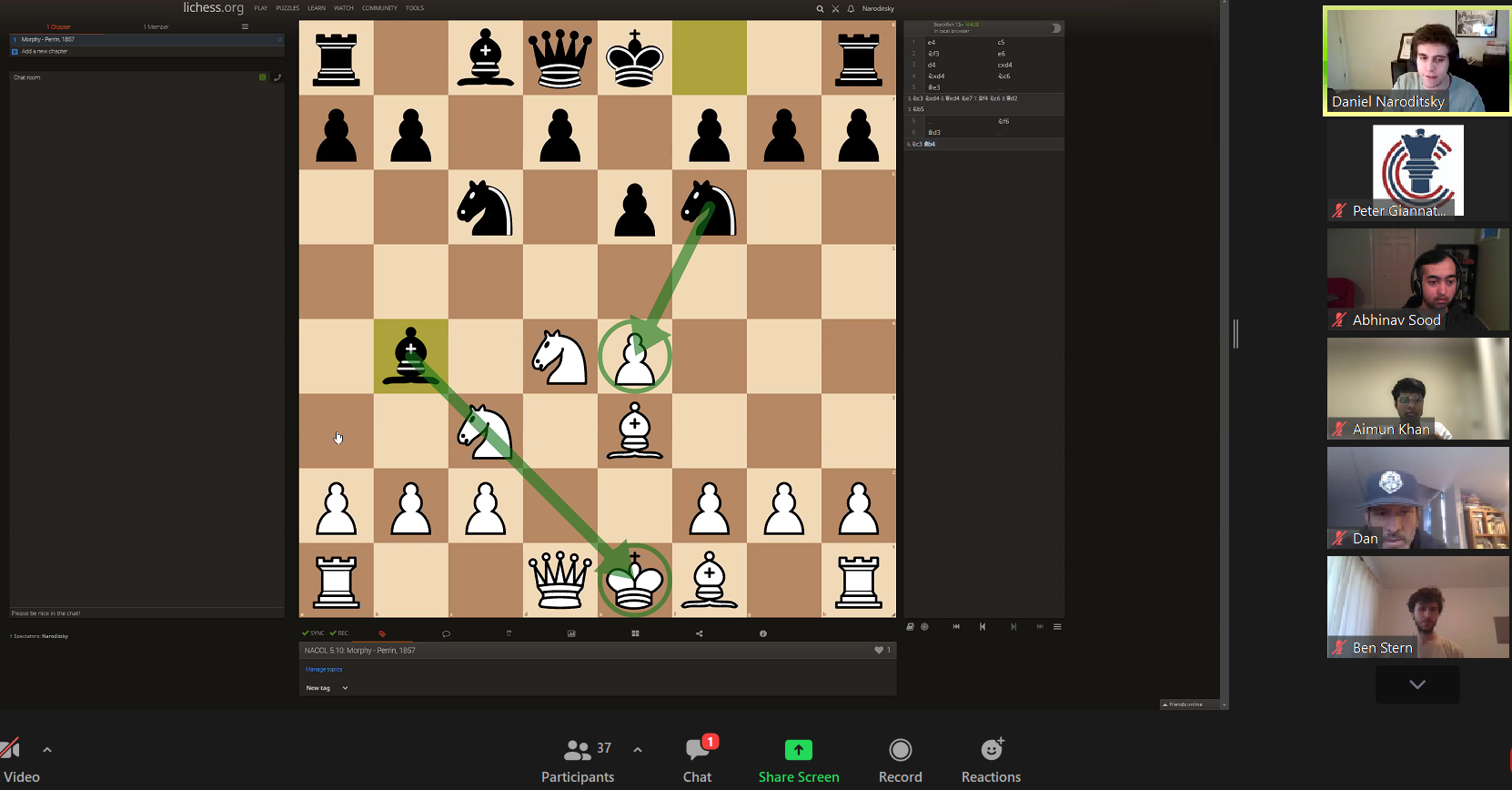 Follow the League
Keep up with updates via this blog, our LinkedIn group, and Facebook page.
Note: The NACCL does not spam its members via Linkedin messaging nor do we share personal contact information with any external companies. Should players, companies, or other entities wish to read out to us, please contact us at [email protected]