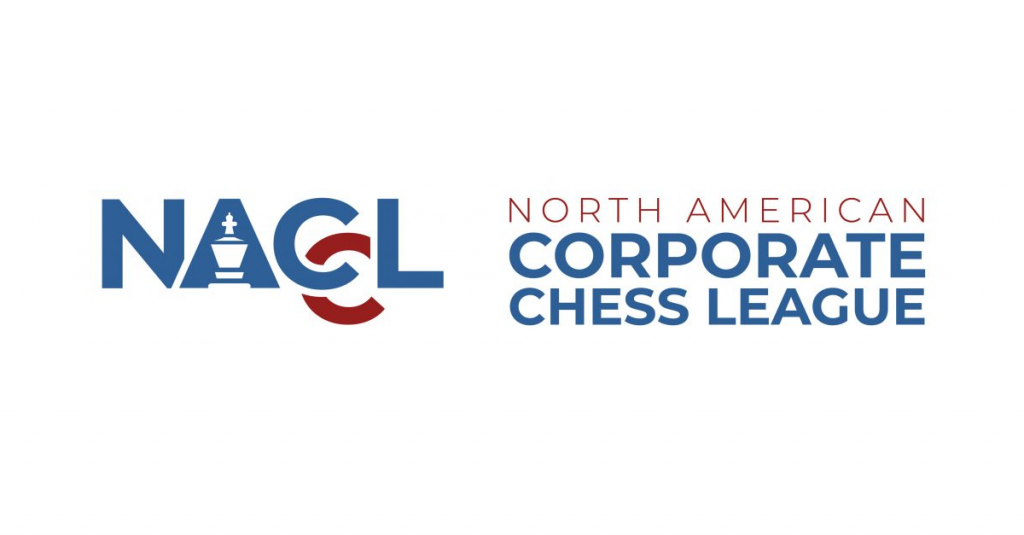 Team Standings
After nine rounds of the North American Corporate Chess League's fourth season, longtime frontrunner Google tops the leaderboard with 28.5 points. With three rounds remaining, Deloitte and the Susquehanna International Group, only 1 point behind at 27.5 team points, will fight for the season 4 championship.
Jane Street (24.5), Qualcomm (24), Ernst & Young (23), Capital One (23), DRW (23), IBM (22), and Peak6 Investments (22) round out the top 10 in the team standings.  The top four scores from each company form a team's score, meaning that a few close games can affect the entire leaderboard.
Individual Standings
At the sole lead of the individual standings is FM Benjamin Moon (2355) of Deloitte with 8 points out of 9. Three strong masters are just behind him at 7.5 points – Nan Zhao (2316) of SIG, Kola Adeyemi (2236) of Google, and Christopher Yang (2290) of Jane Street.
With many team and individual prizes and such tight competition, there is everything to play for in the final 2 weeks!
Kyron's Corner
IM Kyron Griffith (Lyft) annotates 4 games each week of the NACCL:
Use dropdown menu above to select between the 4 games.
Play an interesting game in the NACCL? Share it with Kyron via a lichess message @ kyrongriffith
Live Commentary & Lectures
Replay FM Peter Giannatos' week 5 Twitch commentary here. Every Monday, we have our free improvement seminar featuring GM Daniel Naroditsky.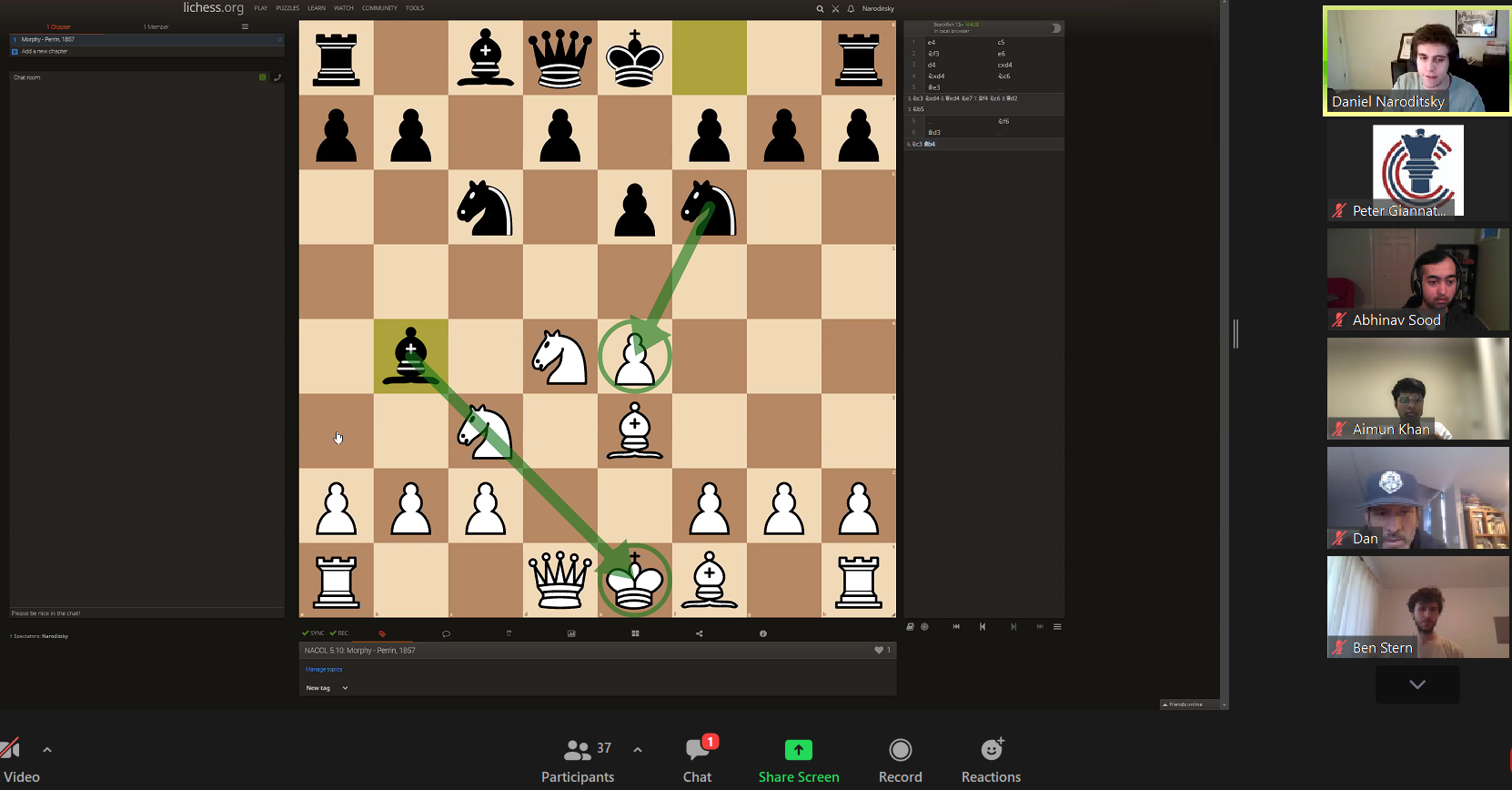 Follow the League
Keep up with updates via this blog, our LinkedIn group, and Facebook page.
Note: The NACCL does not spam its members via Linkedin messaging nor do we share personal contact information with any external companies. Should players, companies, or other entities wish to read out to us, please contact us at [email protected]