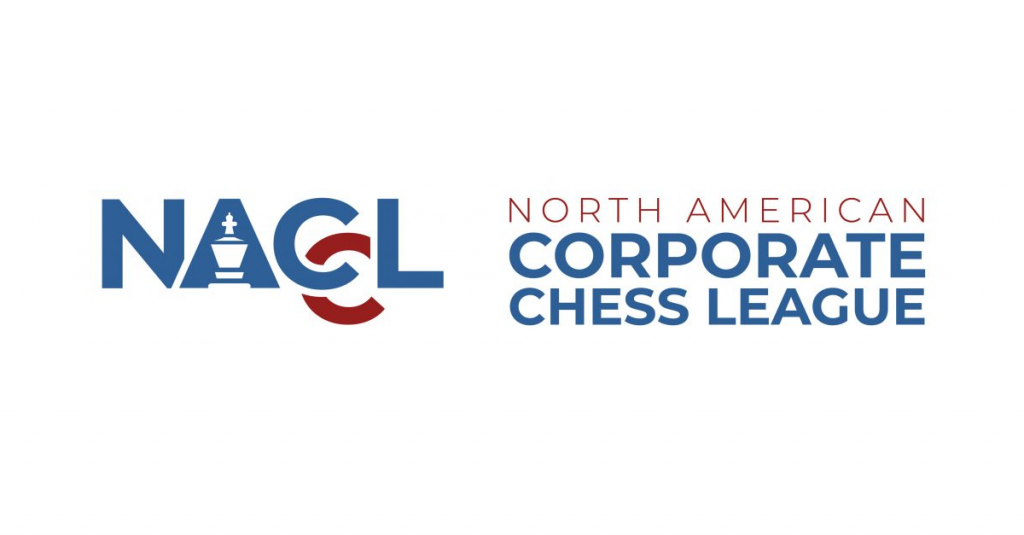 Team Standings
After four weeks in the North American Corporate Chess League, the team and individual standings are packed at the top. While Deloitte leads the team standings with 23.5 points, Google is just behind at 22.5 points. Susquehanna International Group and DRW (each 20.5 points) are within striking distance, and there is a pack of teams in the 18-19 point range. See team standings here.
Individual Standings
In the individual standings, FM Igor Tsyganov (DRW) and Nan Zhao (SIG) lead with 6.5 points out of 7.  With both players rated around 2200 FIDE, they will likely play each other in week 5.  A strong group of players are on their heels at 6 points.  Most of them will face each other in future weeks, we can look forward to a photo finish.
Kyron's Corner
IM Kyron Griffith (Lyft) annotates 4 games each week of the NACCL.
Use dropdown menu above to select between the 4 games.
Play an interesting game in the NACCL? Share it with Kyron via a lichess message @ kyrongriffith
Round 8 Technical Issue
Unfortunately, round 8 was postponed due to technical issues which were unable to be resolved quickly. The issue has since been debugged and we do expect a smooth rest of the season.
As a result, we will be adding a 7th week on Thursday, April 14, which will have just one round.  We apologize for the inconvenience, but all 12 rounds are still being played.  Please see our updated schedule here.
Follow the League
Keep up with updates via this blog, our LinkedIn group, and Facebook page.
Note: The NACCL does not spam its members via Linkedin messaging nor do we share personal contact information with any external companies. Should players, companies, or other entities wish to read out to us, please contact us at [email protected]