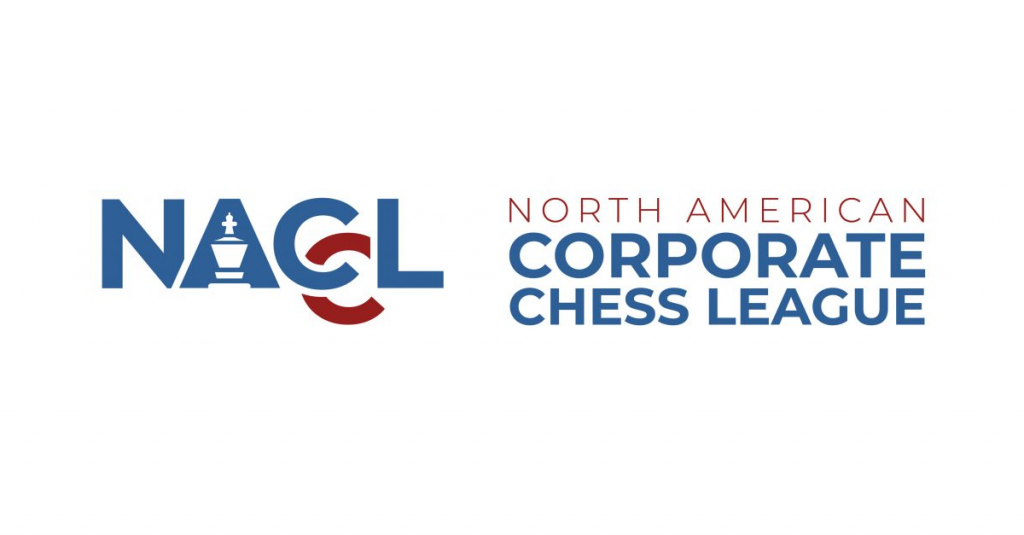 Team Standings
In week 3 of the North American Corporate Chess League's season 3, Deloitte maintained their lead over season 2 champions Google at the top of the team standings.
At the halfway mark, besides Deloitte (20.5 points) and Google (20 points), Qualcomm (18), Susquehanna International Group (17.5), DRW (17), Jane Street (17), and Peak6 Investments (17) round out the top 7 teams.  With every game affecting the individual and team standings and half the season's games in the books, there is still a lot to play for!  The full team standings can be found here.
Individual Standings
In the individual standings, FM Igor Tsyganov (DRW) and NM Kevin Bu (Peak6 Investments) have a perfect 6/6 score.  Many players have excellent scores of 5/6 and 5.5/6!
Kyron's Corner
IM Kyron Griffith (Lyft) annotates 4 games each week of the NACCL.
Annotated games Week 3:
Use dropdown menu above to select between the 4 games.
Play an interesting game in the NACCL? Share it with Kyron via a lichess message @ kyrongriffith
Live Commentary & Lectures
Replay FM Peter Giannatos' week 3 Twitch commentary here.  Every Monday, we have our free improvement seminar featuring GM Daniel Naroditsky.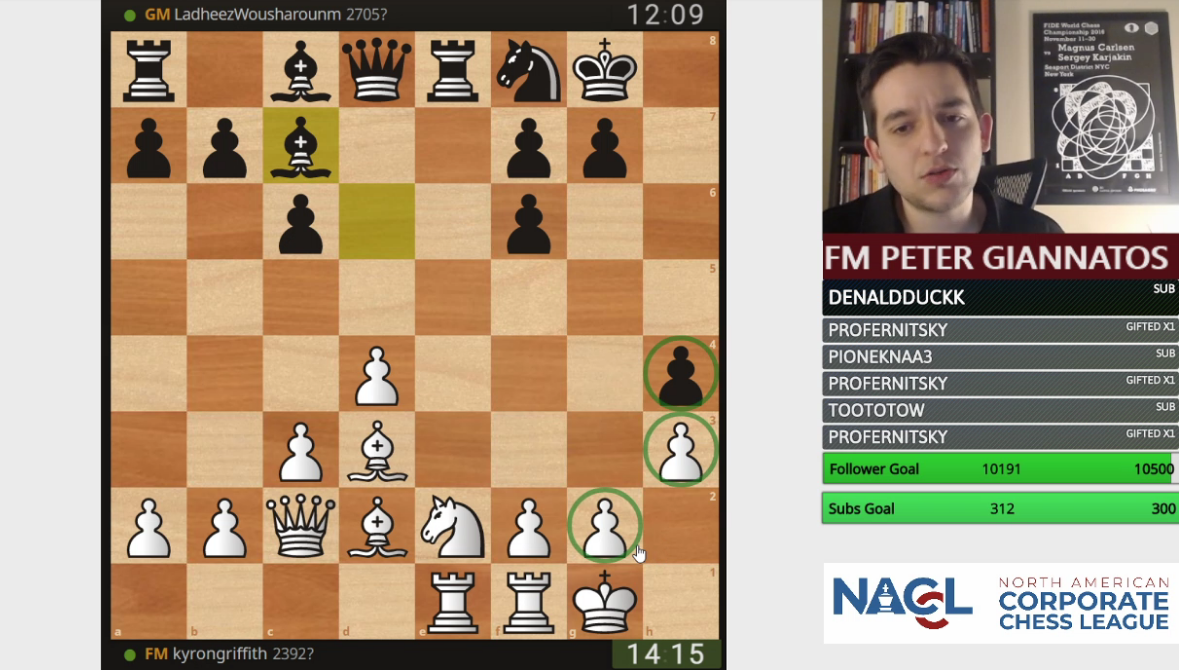 Follow the League
Keep up with updates via this blog, our LinkedIn group, and Facebook page.
Note: The NACCL does not spam its members via Linkedin messaging nor do we share personal contact information with any external companies. Should players, companies, or other entities wish to read out to us, please contact us at [email protected]