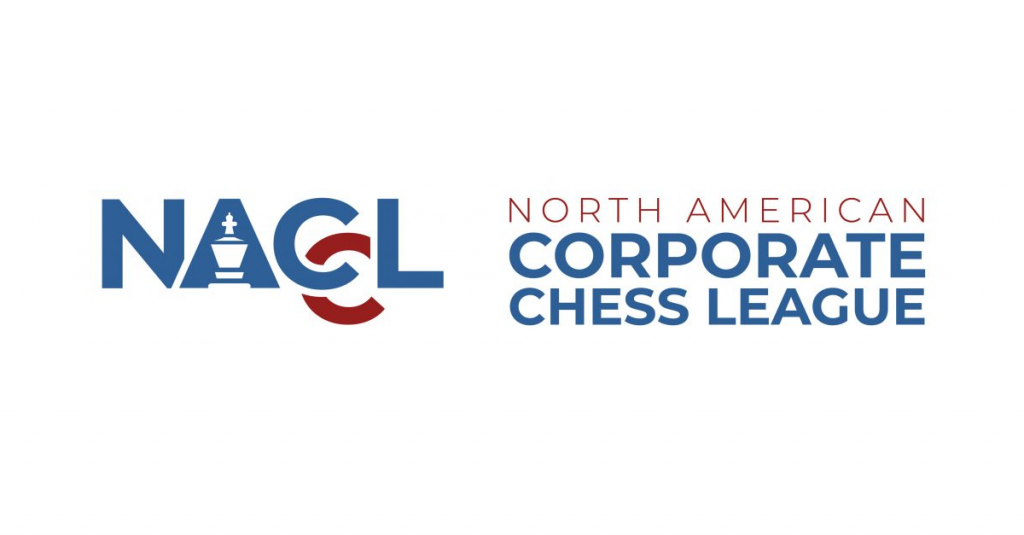 In the second week of the North American Corporate Chess League, Deloitte overtook the sole lead with 16 points out of 16. Now in NACCL's fourth season, this is the first time that a team has emerged unscathed after two weeks (four rounds).
"Checking in" for a week means that you be paired for 2 rapid games played at a time control of 15 minutes + 5 second increment. Players skipping rounds will receive up to four half point "byes" for any games they miss throughout the season.
What sets the NACCL apart from other leagues is that all players must work for their company, so there are no professional chess players. However, the competition is always quite strong, with many titled players (International Masters, FIDE Masters, and National Masters) at the top of the list.
Individual Standings
11 players remain with perfect 4/4 scores in the individual standings, including IM Kyron Griffith (Lyft), who will be analyzing four games each week from the league. Here are his selections and notes from this week:
Did you play an interesting game in the NACCL? Share it with Kyron via a lichess message @ kyrongriffith
Team Standings
After four rounds, only Deloitte remains at a perfect team score of 16 points. The top 4 players per team form the team score, and Deloitte's FM Benjamin Moon, NM Saumil Padhya, NM Lihong Tang, and Sohail Shaikh each started off 4-0.
Traditional powerhouse Google is in second place with 14.5 points, followed by Susquehanna International Group (13), Qualcomm (12.5), Capital One (12.5), and a few teams at 12 points. The full team standings can be found here.
Live Commentary
NACCL Director FM Peter Giannatos had the call on week 2 commentary, which can be replayed here. Coming up on Monday is our improvement seminar with GM Daniel Naroditsky which is free for all NACCL participants and is well-received by players of all levels.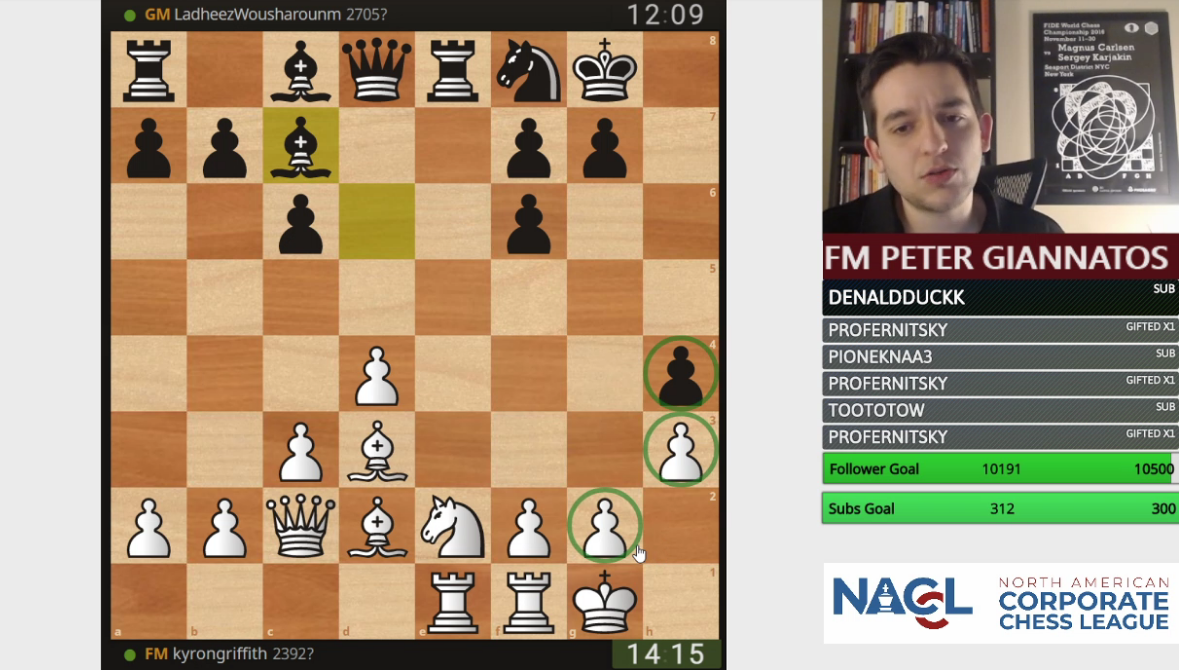 Follow the League
Keep up with updates via this blog, our LinkedIn group, and Facebook page.
Note: The NACCL does not spam its members via Linkedin messaging nor do we share personal contact information with any external companies. Should players, companies, or other entities wish to read out to us, please contact us at [email protected]