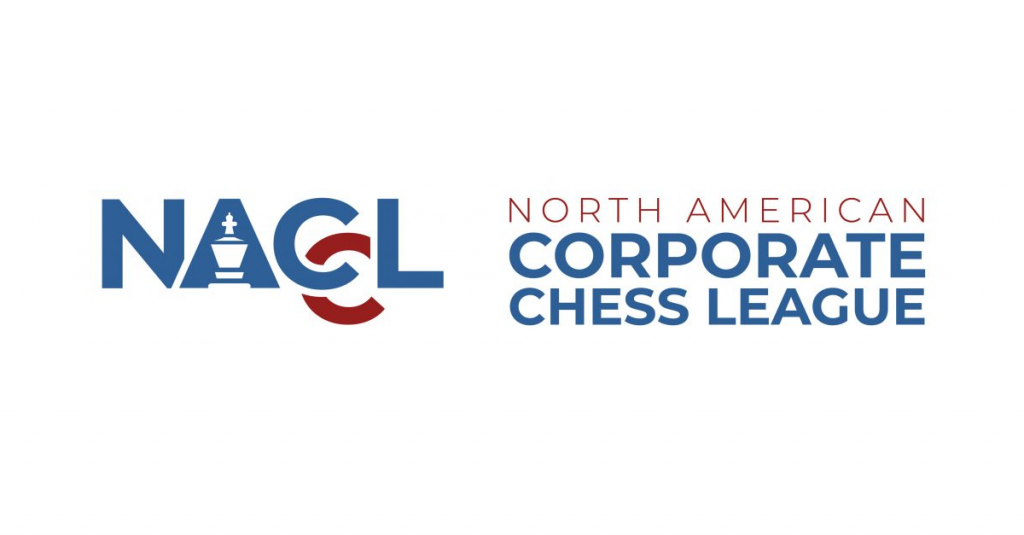 In the second week of the North American Corporate Chess League's season 2, Google and Jump Trading moved to the lead with 14 points out of a possible 16. With 470 total players competing this season, the competition is really starting to heat up.
"Checking in" for a week means that you be paired for 2 rapid games played at a time control of 15 minutes + 5 second increment. New this season, players will receive up to four half point byes for any games they miss.
As always, the competition is quite strong, with titled players facing each other as early as round 4. GM Ashwin Jayaram (2571) of Wells Fargo, who is the only Grandmaster this season, moved to 4/4 after defeating NM Sameer Majumdar (2247) of Ernst & Young. Colin Diamond (Airbnb) played very well against FM Andrey Krasnov (Jump Trading) until he made an "automatic" capture which turned the tides:
Further down the leaderboard but still important for the overall standings was the following game between Harry Murphy (1628) of Sullivan & Cromwell and Kathan Shukla (1937) of Google:
Standings
After four rounds, there are no teams with perfect 16/16 scores. Google and Jump Trading lead with 14/16. Airbnb moves to third place with 13.5 points, and Wells Fargo rounds out the top four with 13 points. The full team standings can be found here.
Ten players remain with perfect 4/4 scores in the individual standings, including five titled players and five unrated players. These perfect scores will continue to be whittled down in future weeks, when Zoom monitoring will be added as a fair play safeguard.
Commentary and Lectures
NACCL Director FM Peter Giannatos had the call on week 2 commentary, which can be replayed here.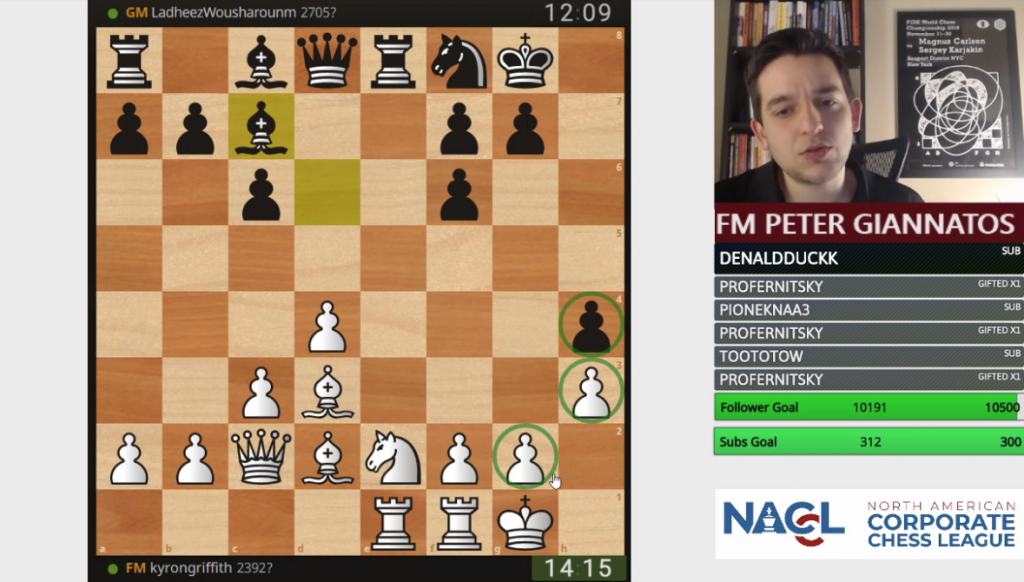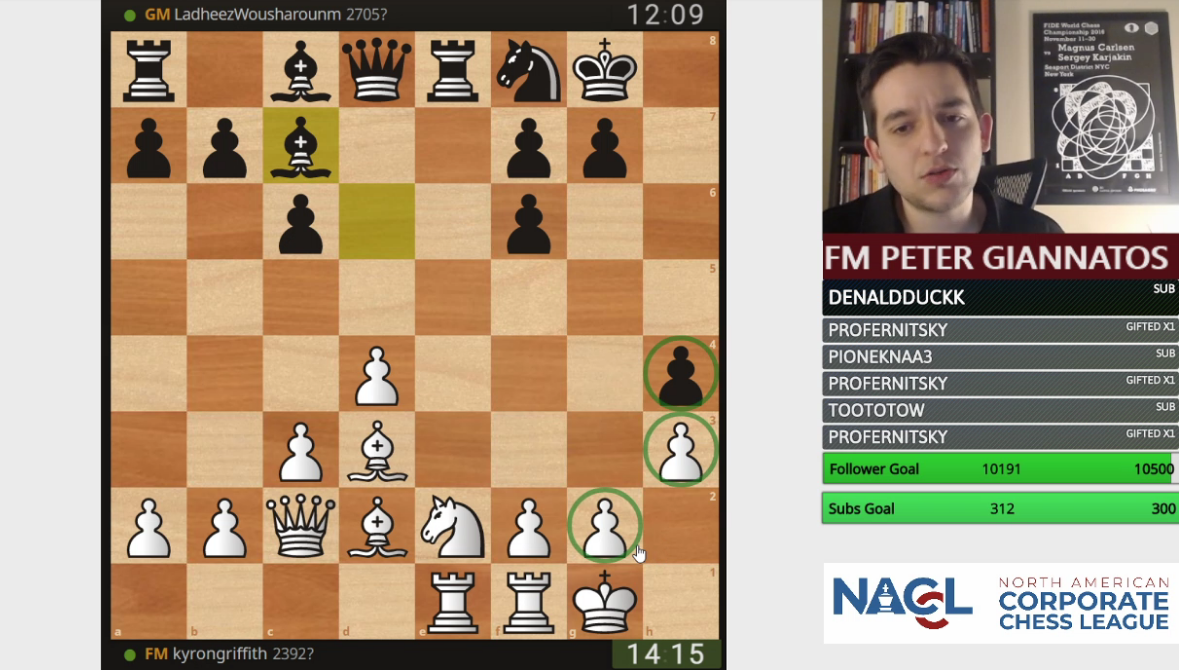 Coming up on Monday is weekly improvement seminar, featuring GM Daniel Naroditsky.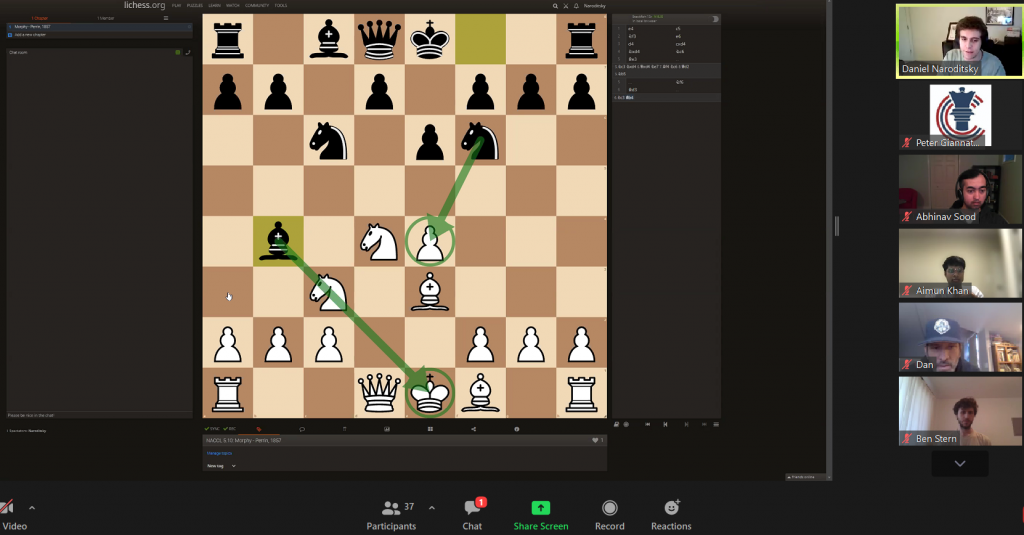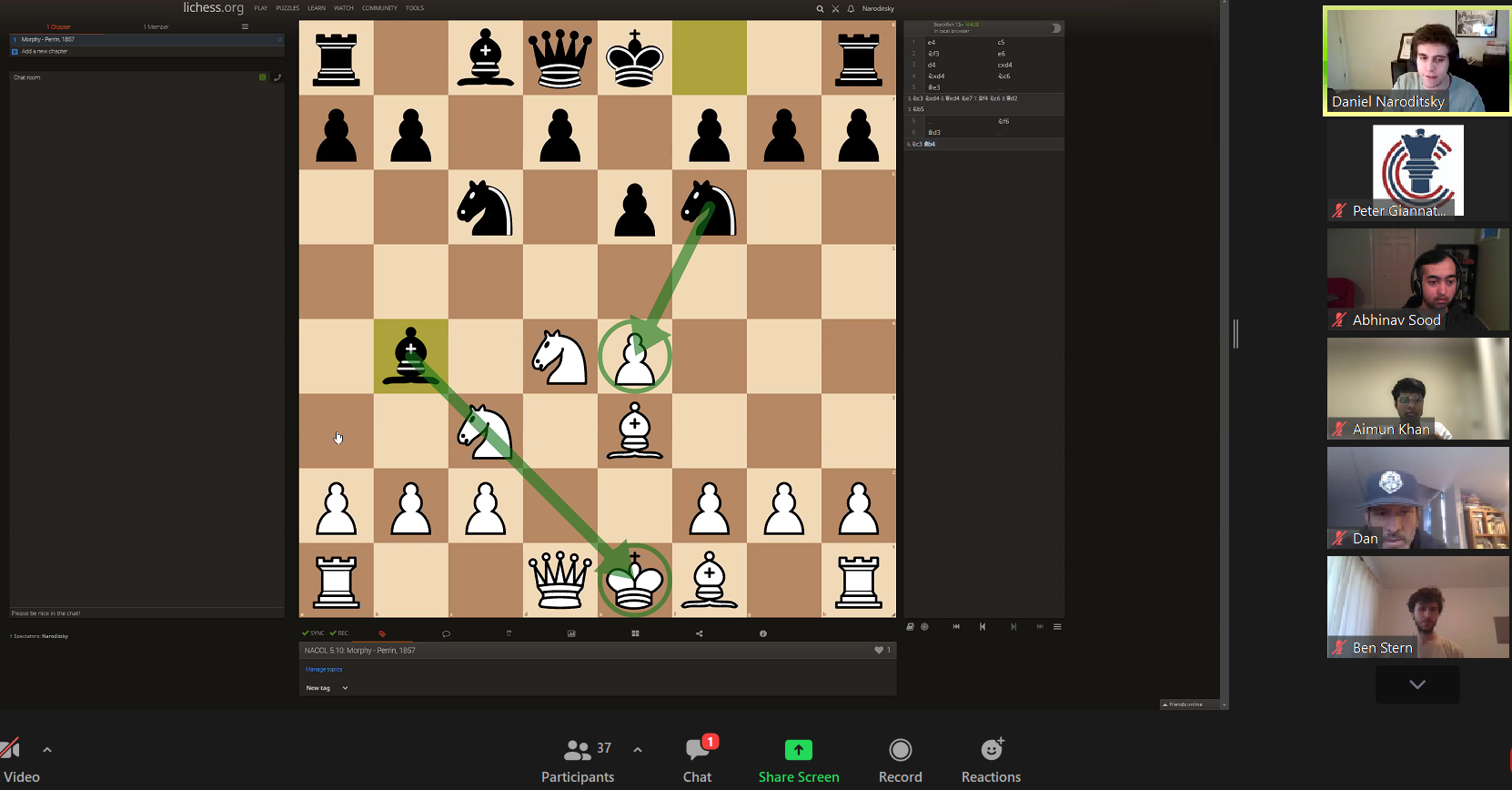 Wednesday's "Chess in Business" lecture with GM Giorgi Margvelashvili was well-received (the recording is accessible for league participants who missed it).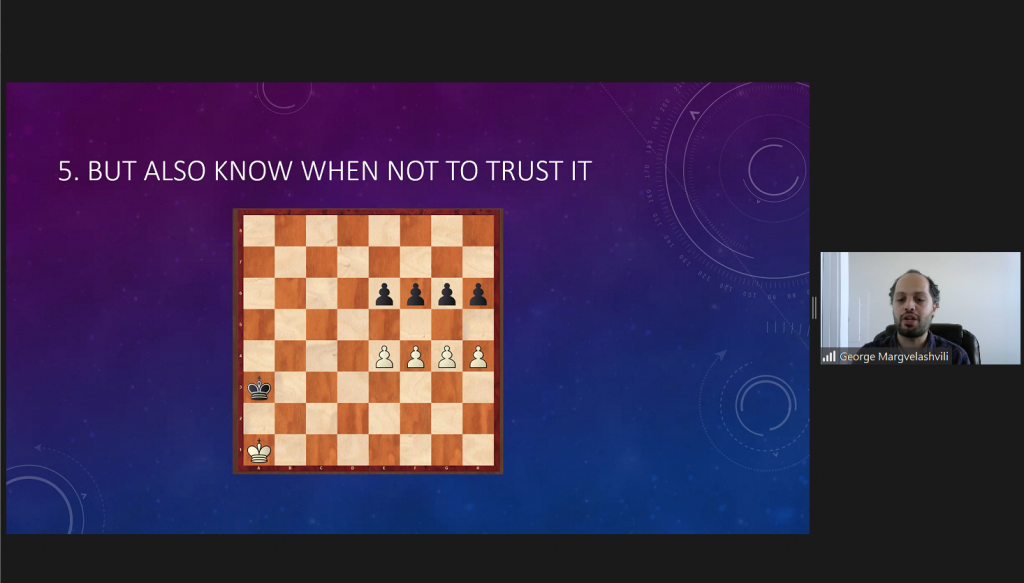 Our next seminar is Wednesday, May 19, featuring GM Pascal Charbonneau, a two-time Canadian Chess Champion and senior portfolio manager at Vazirani Asset Management.
See weekly newsletter for video replay links (NACCL Participants Only)
Weekly Tactics Test
Follow the League
Keep up with updates via this blog, our LinkedIn group, and Facebook page.
Note: The NACCL does not spam its members via Linkedin messaging nor do we share personal contact information with any external companies. Should players, companies, or other entities wish to read out to us, please contact us at [email protected]