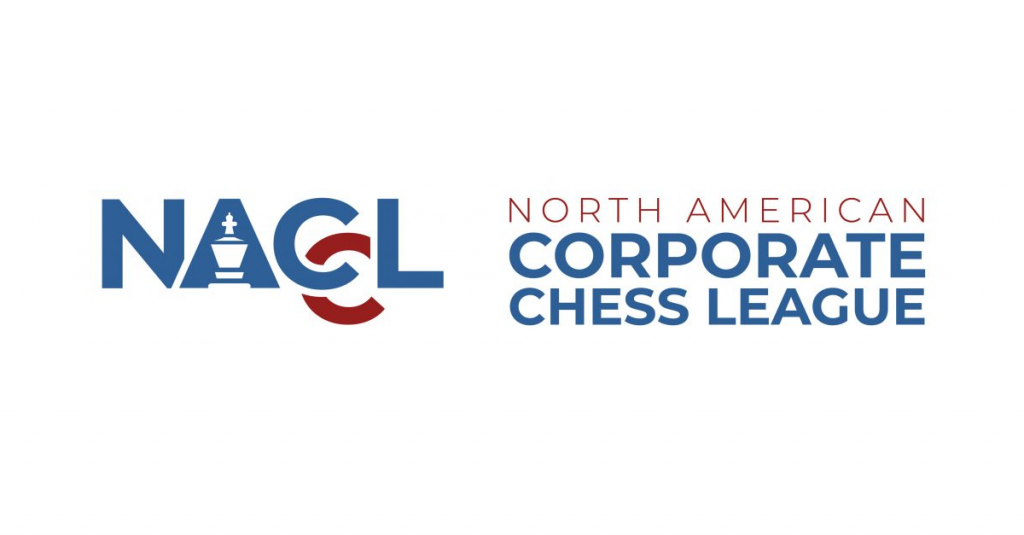 05/09/21
On Thursday night, Season 2 of the North American Corporate Chess League got underway. The NACCL, which launched season 1 in January 2021, is a brainchild of the Charlotte Chess Center in cooperation with lichess and Chessstream.
Registration for Season 2 matched the inaugural season's number of teams (42), but with over 460 players, this is the largest ever league-style corporate chess competition in the world. With the chess world still experiencing the effects of Netflix's The Queen's Gambit and the rise of streaming and e-sports, it is great to see so many business professionals representing their companies in a serious chess competition.
To set it apart from other leagues, the NACCL features an inclusive, easy-to-understand, and flexible format. An overwhelming number of the players in the league are casual players – only 14 of the 461 participants have ratings over 2200. The top four scores from each company comprise a team's score, so recreational players can compete without the fear that they are "bringing down" their colleagues. There are also individual standings and prizes, plus chess improvement and chess in business seminars for all participants.
With a simple online check-in process and no downloads, roster submissions, memberships, or powerhouse chess teams from within the industry, the NACCL is very accessible and straightforward, meanwhile emphasizing engagement, team building, and the popularization of chess.
Return of the Big Guns
Many of last season's top teams return to the NACCL, including defending champions Susquehanna International Group (SIG), and 2nd-6th place teams Wells Fargo, Deloitte, Qualcomm, Lyft, and Jump Trading.
356 of the 463 players checked in for week 1, which consisted of two games of 15+5 (15 minutes plus 5 second increment per move). It was a diverse yet strong player field in rounds 1 and 2, with many titled players.
There are many titled players competing, including Grandmaster Ashwin Jayaram (2571) or Wells Fargo, who scored a perfect 12/12 in last year's NACCL, and FIDE Master Kyron Griffith (2490) of Lyft. Kyron's teammate, FM Varun Krishnan (2354) was upset in round 1 by Google's Abhijeet Gijare after the "bongcloud" opening experiment led to quite a bad position for White.
NM Siddharth Arun (Charles River Associates) defeated Axel Zaritsky (Google) in the following round 2 game:
Players of all levels are competing in the NACCL, and with the rapid time control, upsets are frequent! Cristhian Ortiz (Deloitte) pulled off the upset win over Expert David Stamper (Wells Fargo) in a nice finish:
Standings
With two rounds in the books, five teams scored the maximum 8 points – Google, Deloitte, Airbnb, Novetta, and Qualcomm. Capital One is right half a point behind with 7.5 points. The top four player scores within each company contribute to the team standings, which can be seen here.
In addition to team prizes, the league offers individual prizes for the top performers. 71 players move to 2-0 on the individual standings, but with an accelerated pairing system and closer matchups coming up in week 2, the number of perfect scores will be whittled down within a few rounds. New this season, players will earn half point "byes" for up to 4 missed rounds, which will allow players and teams to remain competitive even if they must miss a week or two. Individual standings can be found here.
Commentary and Lectures
NACCL Director and FIDE Master Peter Giannatos commentated live on week 1's games, which you can replay here.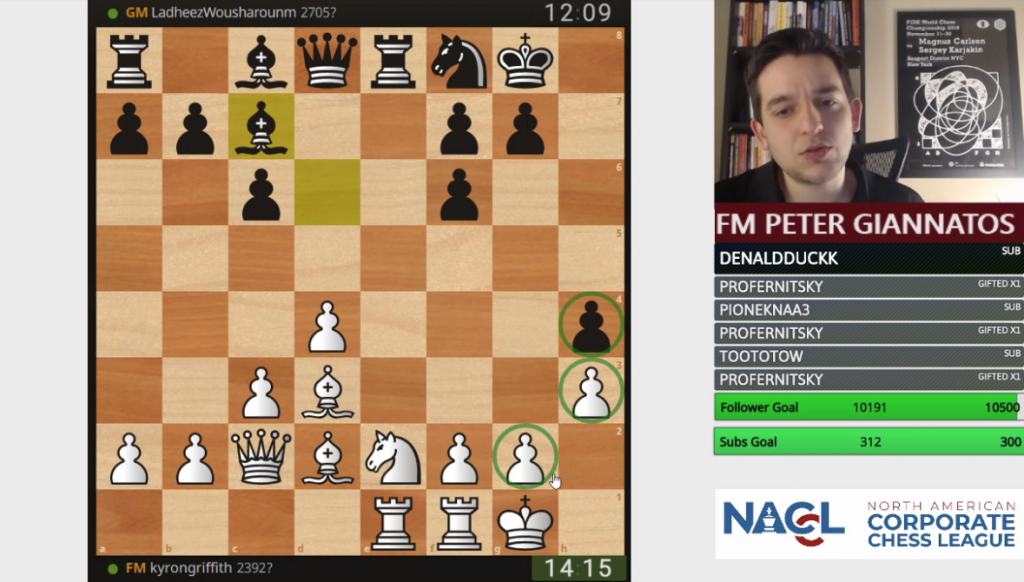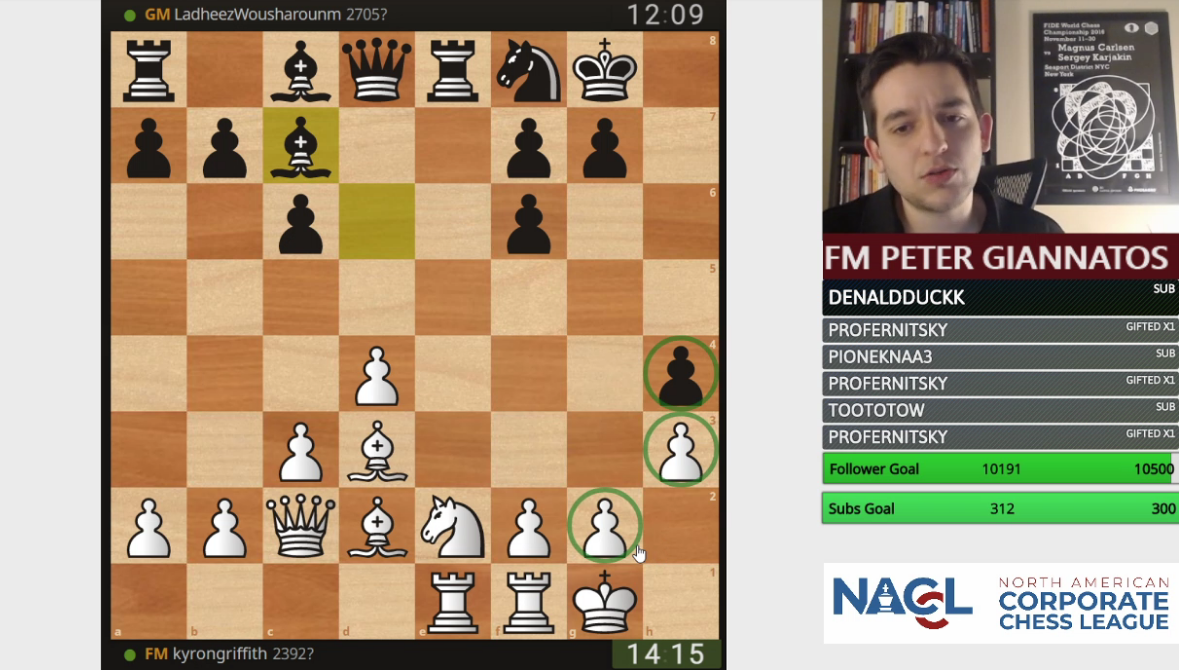 Coming up on Monday is season 2's first weekly improvement seminar, featuring GM Daniel Naroditsky.
Next Wednesday, May 12 will be a "Chess in Business" Seminar with GM Giorgi Margvelashvili (equity research analyst and portfolio engineer at Fisher Investments). All seminars are free to all NACCL participants!
The links for these lectures are sent out in the NACCL's weekly newsletter. Please let us know if you have not received our weekly newsletters.
Tactics Test
Follow the League
Keep up with updates via this blog, our LinkedIn group, and Facebook page.
Note: The NACCL does not spam its members via Linkedin messaging nor do we share personal contact information with any external companies. Should players, companies, or other entities wish to read out to us, please contact us at [email protected]